The Austin American-Statesman Selects.....
BookPeople is proud to partner with the Austin American-Statesman for their monthly Statesman Selects program. Each month, BookPeople will highlight the Statesman's top recommended read for Austin. July's pick is Good as Gone by Amy Gentry. Gentry will join us here at BookPeople Thursday, July 28 at 7PM to speak and sign her book. Pick up a copy of the Statesman on Sunday, July 24 to read their review of the book!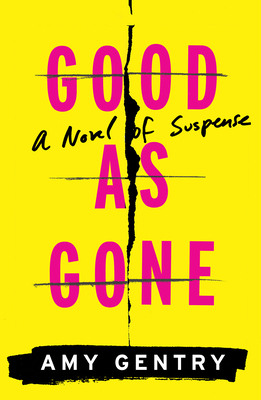 Propulsive and suspenseful, Good as Gone will appeal to fans of Gone Girl and The Girl on the Train, and keep readers guessing until the final pages.

Thirteen-year-old Julie Whitaker was kidnapped from her bedroom in the middle of the night, witnessed only by her younger sister. Her family was shattered, but managed to stick together, hoping against hope that Julie is still alive. And then one night: the doorbell rings. A young woman who appears to be Julie is finally, miraculously, home safe. The family is ecstatic—but Anna, Julie's mother, has whispers of doubts. She hates to face them. She cannot avoid them. When she is contacted by a former detective turned private eye, she begins a torturous search for the truth about the woman she desperately hopes is her daughter.
---
"Debut novelist Gentry delivers on genre expectations with crisp, unobtrusive writing and well-executed plot twists." —Kirkus Reviews

"Clever perspective changes give Gentry's debut building suspense...Fans of Paula Hawkin's The Girl on the Train will enjoy the shifting points of view and the complex female characters, and those who liked Samantha Hunt's Mr. Splitfoot will appreciate the seedy characters and haunting theme of childhood vulnerability...Gentry's depiction of a family working through immense suffering will connect with many readers." —Booklist
ABOUT AMY GENTRY
Amy Gentry is a book reviewer for the Chicago Tribune whose work has also appeared in Salon, LA Review of Books, and the Best Food Writing of 2014. She spent several years volunteering at SafePlace a shelter and resource center for victims of sexual and domestic violence. Good As Gone is her first novel.
---

$23.00
ISBN: 9780544920958
Availability: On Our Shelves Now
Published: Houghton Mifflin - July 26th, 2016
---