The Austin American-Statesman Selects.....
BookPeople is proud to partner with the Austin American-Statesman for their monthly Statesman Selects program. Each month, BookPeople will highlight the Statesman's top recommended read for Austin. January's pick is: Migratory Animals by Mary Helen Specht. Come down to the store Tuesday, January 20 at 7pm to hear Specht read from Migratory Animals. Pick up a copy of the Statesman on Sunday, January 18 to read their review!
STATESMAN SELECTS: BOUND TO BE A GOOD READ.
---
Gutshot by Amelia Gray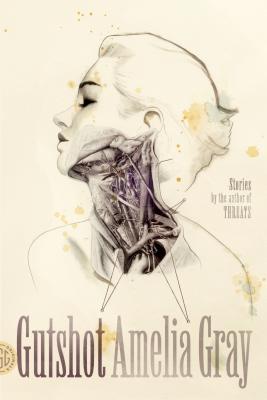 ABOUT GUTSHOT
A woman creeps through the ductwork of a quiet home. A medical procedure reveals an object of worship. A carnivorous reptile divides and cauterizes a town. Amelia Gray's curio cabinet expands in "Gutshot," where isolation and coupling are pushed to their dark and outrageous edges. A master of the macabre, Gray's work is not for the faint of heart or gut: lick at your own risk.
ABOUT AMELIA GRAY
Amelia Gray grew up in Tucson, Arizona. Her first collection of stories, "AM/PM", was published in 2009. Her second collection, "Museum of the Weird", was awarded the Ronald Sukenick/American Book Review Innovative Fiction Prize. She is the author of the novel Threats. She lives in Los Angeles.
---

$14.00
ISBN: 9780374175443
Availability: On Our Shelves Now
Published: Farrar Straus Giroux - April 14th, 2015
---