Forgiven (Paperback)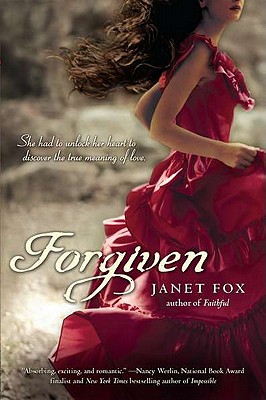 $8.99
It's complicated, and may be unavailable. Place an order and we will contact you with the expected arrival date.
Description
---
Kula Baker never expected to find herself on the streets of San Francisco, alone but for a letter of introduction. Though she has come to the city to save her father from a cruel fate, Kula soon finds herself swept up in a world of art and elegance - a world she hardly dared dream of back in Montana, where she was no more than the daughter of an outlaw. And then there is the handsome David Wong, whose smiling eyes and soft-spoken manner have an uncanny way of breaking through Kula's carefully crafted reserve. Yet when disaster strikes and the wreckage threatens all she holds dear, Kula realizes that only by unlocking her heart can she begin to carve a new future for herself.
About the Author
---
Janet Fox is a full-time resident of College Station, Texas, and a part-time resident of Montana.