The Centaur in the Garden (Paperback)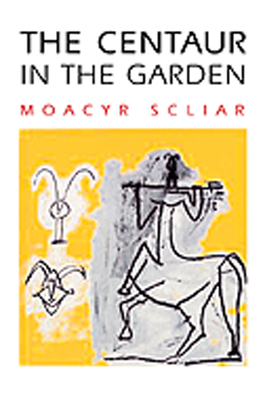 Description
---
A masterpiece of magical realism by one of Brazil's most celebrated novelists.
The Wisconsin edition is for sale only in the United States.
About the Author
---
Moacyr Scliar is a physician who lives in Porto Alegre, Brazil. His many award-winning novels and short-story collections, which have been translated into numerous languages, include "The Carnival of Animals," "The Collected Stories of Moacyr Scliar," and "The Gods of Raquel." "The Centaur in the Garden "was named one of "100 Greatest Works of Modern Jewish Literature" by the National Yiddish Book Center.
Praise For…
---
"Scliar is a world-class fabulist with a solid and distinguished oeuvre awaiting discovery by a larger audience. I've seen The Centaur in the Garden compared to works by Franz Kafka, Nikolai Gogol, Philip Roth, Mordecai Richler, and even John Updike. At its center is Guedali Tartakowsky, a Jewish centaur born into a family of Russian immigrants in Rio Grande do Sul. Scliar pushes the tragic destiny of Tartakowsky through an infusion of comedy. Its style is vintage Scliar: crisp, speedy, cinematic, succinct."Ilan Stavans