Books On Our Site May Not Be Available In-Store
Is This Book In Stock? Be Savvy! Check availability details beneath the blue "Add to Cart" button.
Version Control (Hardcover)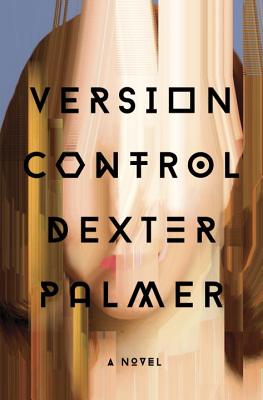 Staff Reviews
---
An absolutely mind-blowing and magnificent story that will delight and amaze! Palmer's story embraces the best of real physics and wraps it around some well developed characters and strange circumstances surrounding the creation of a time machine (o.k. - a causality violation device, to be precise). The best part of the story are all the philosophical asides that deal with time travel - not all of them related by physicists - for they give a solid grounding that allows for wondrous speculation of what is possible. This is a story for scientists who do not like science fiction and for ordinary people who do not understand people who are scientists - eye-opening for both parties; the story illustrates the allure of science and addresses why people are driven by ideals in the pursuit of truth. Fans of Gene Wolfe and M. John Harrison will love Palmer's intelligent and elegant prose. Dexter Palmer is now on the top of my "to be read" list.
— Raul
This novel is so many things - a story about the paths not taken, about regret, about possibility, about memory, about destiny vs free will, and about the lengths we will go for those we love. It's also about the pitfalls of modern life and the many absurdities of internet dating. Palmer's prose has an effortless feel to them, even as he's discussing heavy topics such as the tenets of the Torah and the philosophy of free will. This book was not what I thought it was going to be, and I felt that way even after I was 100 pages in. It continued to surprise me throughout! It's also the very definition of a slow burn, though the last quarter flies by after the meticulous set up that comes before. The book is also cleverly titled - version control is a reference to how computer code is managed when being altered by multiple people, but in this instance also refes to the management of multiple timelines the character may, or may not, be altering via their use of the causality violation device (i.e. time machine). Very, very smart writing.
— Sarah H.
Description
---
An NPR, GQ, and Buzzfeed Best Book of the Year
One of The Washington Post's best science fiction and fantasy books of the year
The acclaimed author of The Dream of Perpetual Motion returns with a compelling novel about the effects of science and technology on our friendships, our love lives, and our sense of self.
Rebecca Wright has reclaimed her life, finding her way out of her grief and depression following a personal tragedy years ago. She spends her days working in customer support for the internet dating site where she first met her husband. But she has a strange, persistent sense that everything around her is somewhat off-kilter: she constantly feels as if she has walked into a room and forgotten what she intended to do there; on TV, the President seems to be the wrong person in the wrong place; her dreams are full of disquiet. Meanwhile, her husband's decade-long dedication to his invention, the causality violation device (which he would greatly prefer you not call a -time machine-) has effectively stalled his career and made him a laughingstock in the physics community. But he may be closer to success than either of them knows or can possibly imagine.

Version Control is about a possible near future, but it's also about the way we live now. It's about smart phones and self-driving cars and what we believe about the people we meet on the Internet. It's about a couple, Rebecca and Philip, who have experienced a tragedy, and about how they help--and fail to help--each other through it. Emotionally powerful and stunningly visionary, Version Control will alter the way you see your future and your present.
About the Author
---
DEXTER PALMER's first novel The Dream of Perpetual Motion was selected as one of the best fiction debuts of 2010 by Kirkus Reviews. He lives in Princeton, New Jersey.