Books On Our Site May Not Be Available In-Store
Is This Book In Stock? Be Savvy! Check availability details beneath the blue "Add to Cart" button.
The Ridge (Hardcover)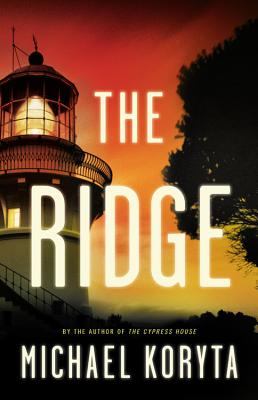 Description
---
In an isolated stretch of eastern Kentucky, on a hilltop known as Blade Ridge, stands a lighthouse that illuminates nothing but the surrounding woods. For years the lighthouse has been considered no more than an eccentric local landmark-until its builder is found dead at the top of the light, and his belongings reveal a troubling local history.

For deputy sheriff Kevin Kimble, the lighthouse-keeper's death is disturbing and personal. Years ago, Kimble was shot while on duty. Somehow the death suggests a connection between the lighthouse and the most terrifying moment of his life.

Audrey Clark is in the midst of moving her large-cat sanctuary onto land adjacent to the lighthouse. Sixty-seven tigers, lions, leopards, and one legendary black panther are about to have a new home there. Her husband, the sanctuary's founder, died scouting the new property, and Audrey is determined to see his vision through.

As strange occurrences multiply at the Ridge, the animals grow ever more restless, and Kimble and Audrey try to understand what evil forces are moving through this ancient landscape, just past the divide between dark and light.

The Ridge is the new thriller from international bestseller Michael Koryta, further evidence of why Dean Koontz has said "Michael Koryta's work resonates into deeper strata than does most of what I read" and why Michael Connelly has named him "one of the best of the best."
About the Author
---
Michael Koryta is the New York Times bestselling author of fourteen novels, most recently If She Wakes. His previous novels--including Last Words, Those Who Wish Me Dead, and So Cold the River--were New York Times notable books, national bestsellers, and have been nominated for numerous awards, including having won the Los Angeles Times Book Prize. Koryta is a former private investigator and newspaper reporter. He lives in Bloomington, Indiana, and Camden, Maine.
Praise For…
---
"A man in love with the woman who shot him. Who could possibly resist that story? Not me. Read on, and discover one of the scariest and most touching horror tales in years."—
James Patterson
"From page one of
The Ridge
, Michael Koryta has the reader leaning forward, racing down the page, driving deeper and deeper into his creepy, pulpy tale to find out what bad thing is going to happen next. As in
So Cold the River
, Koryta delivers a midwestern ghost story based on place--another roadside attraction from his haunted heartland. Reader, heed my advice: hold his hand tight. You don't want to get caught out here alone in the woods, in the night, in the dark."—
Stewart O'Nan, author of Emily, Alone
"Red alert for mystery and thriller fans who like a touch of the supernatural: Michael Koryta walks this line better than anyone else I know. Fine, gripping writing that's firmly grounded in police work and the lives of real people, but with Lovecraft-ian overtones, and that whispering fear always lurking."—
Neil McMahon
"Michael Koryta is an immensely gifted storyteller, and this new novel confirms that he gets better and better with each new book. Once I started
The Ridge
, I couldn't put it down."—
Ron Rash, author of Serena
"A rural Kentucky community becomes the unlikely focal point for a series of enigmatic and terrifying events in Koryta's subtle supernatural thriller...Koryta matches an original and complex plot line with prose full of understated menace."—
Publishers Weekly (starred review)
"Koryta...gets deep inside the minds of his protagonists, and the story is intriguing and...spooky. It's a good book, effectively blending crime and horror...this one will definitely cross over to fans of both genres."—
David Pitt, Booklist
"Koryta delivers another supernatural thriller with punch....Part ghost story, part murder mystery, all thriller, this fast-paced and engaging read will have readers leaving the night-light on long after they have finished the book."—
Library Journal (starred review)
"The choice is simple: Kill or be killed....Koryta, whose affection for the big cats and those who care for them is contagious, has produced a supernatural thriller that will raise goosebumps the size of golf balls."—
Kirkus
"A chilling supernatural thriller by [a] rising literary star"—
Alexandra Alter, The Wall Street Journal
"Gangsters, a silent but heroic drifter with second sight, and a whopper of a Florida hurricane. How can you go wrong?"—
Stephen King, Entertainment Weekly (on The Cypress House)
"A freshly imagined and elegantly constructed variation on the dead-of-night ghost story.... [an] eerie tale... readers are swept along by Koryta's narrative voice, which is surprisingly soft and low and poetically insinuating."—
Marilyn Stasio, The New York Times
"Another supernatural thriller with punch....Part ghost story, part murder mystery, all thriller, this fast-paced and engaging read will have readers leaving the night light on long after they have finished the book."—
Colleen S. Harris, Library Journal (starred review)
"This sounds an odd set-up for a whodunnit, but if you know Koryta's splendid style, you know he's in the right place.
The Ridge
is a classically good mystery that's also regionally fascinating... Koryta's tales stand out because of the quirks he spins in--a haunted piano, a too-conveniently-located rural tavern, a closed paper's newsroom--quirks that add up to that rarest of things: a summer mystery that's both spooky and incredibly funny."—
Cole Louison, The New Yorker's "Book Bench"
"Particularly powerful when revealing the telling details of those who are isolated--by profession, by geography, by temperament. It's admirable to attempt a ghost story that can withstand the cynical scepticism of our time while engaging the reader with characters who struggle with all-too-real dilemmas. Here, Koryta has created a vivid world that's hard to shake for days after the book is finished. In
The Ridge
, he has delivered a nuanced supernatural thriller worthy of the praise he's received and that is surely yet to come."—
Paula L. Woods, Los Angeles Times
"
The Ridge
by Michael Koryta is a strange and intense novel that has a touch of Stephen King thrown in for good measure...a fascinating study of good vs. evil...At one moment it is a legitimate drama and in a flash it becomes something supernatural. That is where the Stephen King influence shows its face. Koryta takes the drama then adds the supernatural...and when one portion begins to unravel the story beneath is an amazing one. Michael Koryta is a name that is growing in stature with each new novel he releases.
The Ridge
indicates he will keep getting better and better. This is a chilling story that will have you burning the midnight oil and wishing you had a lighthouse to ward off any dark presence around you."—
Jackie K. Cooper, The Huffington Post
"An eerie tale... a dark and compulsively readable story.... Koryta doesn't just craft an absorbingly creepy plot; he also makes effective use of setting and local history (as he did in
So Cold the River
and
The Cypress House
). His prose is observant and streamlined, and his characters are believable and complex...Reading
The Ridge
is a fine way to chill down a hot summer night. But you'll want to leave the lights on."—
Colette Bancroft, St. Petersburg Times
"A new suspense novel that's sure to send a few unseasonable shivers down the back of your neck...In addition to being a spooky thriller, the book is about a lot of different kinds of loss and love."—
Linda Wertheimer. NPR