The Suspect (Joseph O'Loughlin #1) (Paperback)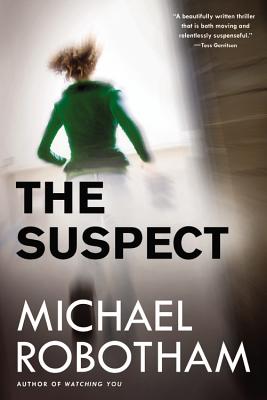 Description
---
The psychological thriller that marked the debut of one of contemporary suspense fiction's most compelling heroes: "A gripping first novel...taut and fast-moving." --Washington Post
Renowned psychologist Joseph O'Loughlin has it all -- a thriving practice, a devoted, beautiful, fiercely intelligent wife, and a lovely young daughter. But when he's diagnosed with Parkinson's, O'Loughlin begins to dread the way his exceptional mind has been shackled to a failing body, and the cracks in his perfect existence start to show.

At first, O'Loughlin is delighted to be called in to a high-profile murder investigation, hoping his extraordinary abilities at perception will help bring a killer to justice. But when O'Loughlin recognizes the victim as one of his former patients, an emotionally disturbed young woman who nearly brought ruin upon him, O'Loughlin hesitates -- a fateful decision that soon places O'Loughlin at the top of the lists of both a bullish detective, and a diabolical killer
About the Author
---
Michael Robotham has been an investigative journalist in Britain, Australia and the US. One of world's most acclaimed authors of thriller fiction, he lives in Sydney with his wife and three daughters.
Praise For…
---
"A gripping first novel...taut and fast-moving."—
Washington Post
"One of those rare literary gems: a beautifully written thriller that is both moving and relentlessly suspenseful."—
Tess Gerritsen
"A dramatic, well-written debut."—
New York Times
"Lightning-paced."—
Entertainment Weekly
"Terrific....a classic 'wrong man' thriller that puts its hero in hot water, then raises the Fahrenheit to a fever pitch....Robotham not only builds the suspense masterfully but tops it off with a stunning twist."
—
People