A Clockwork Orange (Norton Paperback Fiction) (Paperback)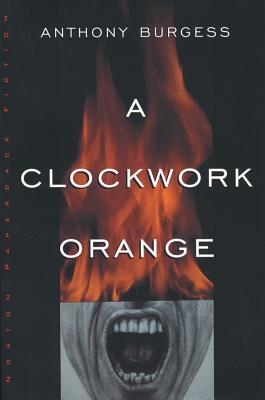 Staff Reviews
---
Droogs...open
your glazzies, clear your rasoodocks, and prepare yourselves for a
raskazz of prestoospnicks, drencroms, in and out, and a bit of krovvy
ultraviolence. Alex, a ruthless streeet thug, is arrested and chosen
to undergo a new and controversial form of rehabilitation. The
treatment seems to work, but he's left dangerously vulnerable and
stripped of the ability to choose his own path. This book tickles
some heavy subject matter in its 212 pages. Fans of the movie should
know that the novel contains an extra chapter that, for better or
worse, provides the story with a less ambiguous conclusion.
— Adam S
Description
---
A vicious fifteen-year-old droog is the central character of this 1963 classic. In Anthony Burgess's nightmare vision of the future, where the criminals take over after dark, the story is told by the central character, Alex, who talks in a brutal invented slang that brilliantly renders his and his friends' social pathology. A Clockwork Orange is a frightening fable about good and evil, and the meaning of human freedom. When the state undertakes to reform Alex to "redeem" him, the novel asks, "At what cost?" This edition includes the controversial last chapter not published in the first edition and Burgess's introduction "A Clockwork Orange Resucked.