I'm Traveling Alone (Hardcover)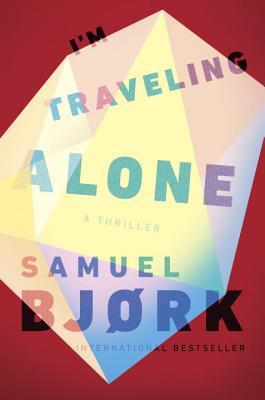 $27.00
It's complicated, and may be unavailable. Place an order and we will contact you with the expected arrival date.
Description
---
International bestseller Samuel Bjork makes his US debut, a chilling and fast-paced thriller in which two detectives must hunt down a vengeful killer--and uncover the secret that ties each of them to the crime

A six-year-old girl is found in the Norwegian countryside, hanging lifeless from a tree and dressed in strange doll's clothes. Around her neck is a sign that says "I'm traveling alone."

A special homicide unit in Oslo re-opens with veteran police investigator Holger Munch at the helm. Holger's first step is to persuade the brilliant but haunted investigator Mia Krüger, who has been living on an isolated island, overcome by memories of her past. When Mia views a photograph of the crime scene and spots the number "1" carved into the dead girl's fingernail, she knows this is only the beginning. Could this killer have something to do with a missing child, abducted six years ago and never found, or with the reclusive religious community hidden in the nearby woods?

Mia returns to duty to track down a revenge-driven and ruthlessly intelligent killer. But when Munch's own six-year-old granddaughter goes missing, Mia realizes that the killer's sinister game is personal, and I'm Traveling Alone races to an explosive--and shocking--conclusion.


From the eBook edition.
About the Author
---
Samuel Bjørk is the pen name of Norwegian novelist, playwright and singer/songwriter Frode Sander Øien. Øien wrote his first stageplay at the age of twenty-one and has since written two highly acclaimed novels, released six albums, written five plays, and translated Shakespeare, all in his native Norway. Øien currently lives and works in Oslo. I'm Traveling Alone is his American debut.
Praise For…
---
"Icy landscapes, mysterious clues, a messed up heroine . . . Nordic noir at its delicious best."
—Sarah Hilary, author of Someone Else's Skin
 
"Tense and smartly constructed."
—The Wall Street Journal

"harrowing and enthralling"
—Publisher's Weekly
 
"Nordic writers seem to reach a colder, darker place in their crime fiction than most other writers do, and Bjørk…exemplifies this in his American debut. A suspenseful, skillfully wrought thriller with the potential for a sequel, this is a thoroughly chilling and an excellent read-alike for Jo Nesbø fans."
—Booklist, Starred Review

"Children stolen and dressed like dolls before they're murdered bring suicidal detective Mia Kruger out of hiding and back to police work in Bjørk's complicated, yet compelling, tale…good solid reading. Bjørk constructs a plot like a jigsaw puzzle with many pieces, and somehow it all works."
—Kirkus Reviews
 
"A breath of fresh air in the crowded Scandinavian crime genre, this suspenseful novel…will hook readers early and keep them on the edge of their seat until the final pages. Fans of Jo Nesbø are sure to enjoy the flawed yet likable characters."
—Library Journal, Starred Review
  
"Samuel Bjork's formidable I'M TRAVELING ALONE is despatched with real élan . . . Mia's confrontation with both her own demons and a very human one is mesmerising fare."
—Independent (UK)

"If this is a debut novel, it is something of a literary sensation. Even writers with long experience are rarely able to compose their plots with such elegance and in a language so completely free of clichés as Bjørk does. . . . With his first book about investigators Mia Krüger and Holger Munch, Bjørk has already qualified himself into the mystery writers' elite division. Watch out, Jo Nesbø!"
—Bergens Tidende (Norway) 

"An incredibly suspenseful crime novel that captures you from the start."
—Plusbog.dk (Denmark)