Tak...: Chernobyl Photo Log (Paperback)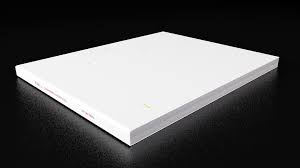 Description
---
Part travelogue, part memoir, and part visual poem, tak... showcases a young man's journey through the Chernobyl exclusion zone in the winter of 2018. This book is an appreciation of the beauty left behind in the wake of the biggest nuclear disaster in human history.
This book comes with a Chernobyl city sign illustration postcard.
About the Author
---
I was born in South Korea, but my heart is probably somewhere in Eastern Europe. My love affair with the region started back in high school when I took Russian for my language requirement. After I played the video game S.T.A.L.K.E.R.: Shadow of Chernobyl, I was fascinated by the nuclear disaster's tragic history and had to learn as much as I could about it. I decided I was going to see the zone for myself one day. My other interests include all things tech--I hold patents in artificial intelligence, robotics, cyber-security, and quantum computing. More importantly, I hacked through my first firewall in middle school so I could mess around on Myspace and YouTube. If any of my old teachers are reading this, I'm sorry. A little. I live in New York City and work at IBM Research. I've hosted popular workshops at SXSW and have been interviewed by publications such as The Daily Dot and USA Today.