The Preacher's First Murder (Pastor Matt Hayden Mystery) (Paperback)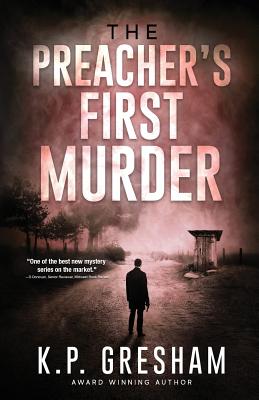 $14.99
Out of Stock; Usually Arrives in 2-5 Days
Description
---
He was a good cop until he ran into a bad one. Then, to save what was left of his family and his sanity, Michael Hogan, Jr., entered the Fed's Witness Protection Program and became Pastor Matthew Hayden. Just out of seminary, Matt takes a church in rural Texas, looking forward to peace, quiet and a good dose of humility. What he doesn't antipate is his new next door neighbor to be a red-headed, bar-owning bombshell. Matt might be a man of God now, but he is still a man.
Wilks, Texas, is not what he expected either. The town seems ruled by the past and Angie, the beautiful bar owner's daughter, is murdered.
When the second body is discovered, the authorities assume this murder was revenge and arrest Angie. Matt knows full well she didn't do it. She had been with him that night. Matt is forced to put on an old hat--his cop's hat--and discover the truth to save the one person he loves but cannot have.