Bake Austin: Kids (Paperback)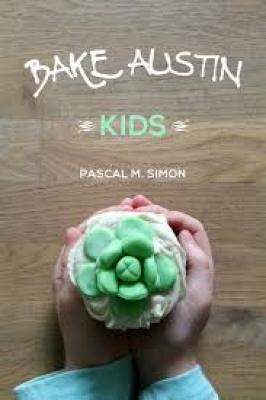 Description
---
Bake Austin Kids is a collection of some of my students' favorite recipes from many years of teaching children the art of baking. Whether your child loves to bake, or needs inspiration to do so, Bake Austin Kids is the perfect guide. With easy-to-follow instructions, clear how-to's and pages full of fun, creative and clever ways to take baking to the next level, Bake Austin Kids will surely become your child's go-to recipe book.
All baked goods featured in these pages were created exclusively by students in my Bake Austin classes.
Come join the Bake Austin family!
About the Author
---
My name is Pascal Simon, I grew up in Munich, Germany, and left my home when I was 18 years old to travel the world. I arrived in Austin, Texas in 1999 after visiting Europe, North America, Australia, New Zealand, Tahiti, New Caledonia, and Asia. I live with my two boys, my cat, 13 fish and eight chickens. I have loved baking since I was a young girl, when I would bake cakes and leave them on the counter to be devoured by my friends and family. My grandmother was a master baker and my grandfather worked for Dr. Oetker, a global baking ingredient company in Germany. My aunt was a professional cake decorator, so it just seemed logical that I would follow their lead. I earned my degree as a pastry chef at the Auguste Escoffier School of Culinary Arts in 2012 and soon after started Bake Austin, which turned quickly from a small home run bakery to a baking school for kids and adults. Hundreds of kids have come through my door and created pies cookies, cakes, cupcakes, breads macarons, and pâte a choux from scratch.