Falling Angel (Paperback)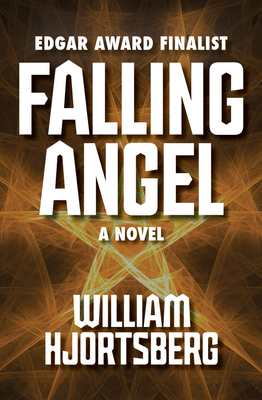 Description
---
Edgar Award Finalist: The hunt for a vanished singer leads a detective into the depths of the occult in this "terrific" novel (Stephen King).
Big-band frontman Johnny Favorite was singing for the troops when a Luftwaffe fighter squadron strafed the bandstand, killing the crowd and leaving the singer near death. The army returned him to a private hospital in upstate New York, leaving him to live out his days as a vegetable while the world forgot him. But Louis Cyphre never forgets. Cyphre had a contract with the singer, stipulating payment upon Johnny's death--payment that will be denied as long as Johnny clings to life. When Cyphre hires private investigator Harry Angel to find Johnny at the hospital, Angel learns that the singer has disappeared. It is no ordinary missing-person's case. Everyone he questions dies soon after, as Angel's investigation ensnares him in a bizarre tangle of black magic, carnival freaks, and grisly voodoo. When the sinister Louis Cyphre begins appearing in Angel's dreams, the detective fears for his life, his sanity, and his soul.

Falling Angel was the basis for the Alan Parker film Angel Heart, starring Mickey Rourke, Robert De Niro, and Lisa Bonet.
This ebook features an illustrated biography of William Hjortsberg including rare photos from the author's personal collection.
About the Author
---
William Hjortsberg (1941-2017) was an acclaimed author of novels and screenplays. Born in New York City, Hjortsberg's first success came with Alp (1969), an offbeat story of an Alpine skiing village, which Hjortsberg's friend Thomas McGuane called, "quite possibly the finest comic novel written in America." In the 1970s, Hjortsberg wrote two science fiction novels, Gray Matters (1971) and Symbiography (1973), as well as Toro! Toro! Toro! (1974), a comic jab at the macho world of bullfighting. His best-known work is Falling Angel (1978), a hard-boiled occult mystery. In 1987 the book was adapted into a film titled Angel Heart, which starred Robert De Niro and Mickey Rourke. Hjortsberg's work also includes Jubilee Hitchhiker (2012), a biography of Richard Brautigan, American writer and voice of 1960s counterculture.
Praise For…
---
"Terrific . . . One of a kind . . . I've never read anything remotely like it." —Stephen King "A chilling homage to the hard-boiled detective novel of the Raymond Chandler school." —The New York Times "A near perfect book . . . Not since Psycho changed the bathing habits of thousands has a novelist so completely turned conceptions inside out." —Los Angeles Times