Books On Our Site May Not Be Available In-Store
Is This Book In Stock? Be Savvy! Check availability details beneath the blue "Add to Cart" button.
Murder in Elysium (Paperback)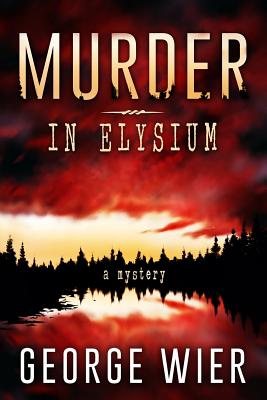 Description
---
It's murder in paradise. Who killed local debutante Delores Fogel in the sleepy, Central Texas town of Elysium? Benjamin LeFren was exonerated for the crime and released from jail thirty years after the fact, thanks in part to Shane Robeling, former FBI Agent and now Elysium's Chief of Police. But now Shane is not so sure of LeFren's innocence. When LeFren shows up in Elysium, Shane must now guard the supposed monster from the townspeople he has sworn to protect, and the only way to do that is to hire him as his ranch foreman, thus-in theory-keeping him out of harm's way. But then the psychological warfare begins. As the local death toll begins to mount, Shane must discover whether it is LeFren carrying out the killings, an old accomplice, or a sinister conspiracy thirty years dead and gone. ACCOLADES FOR MURDER IN ELYSIUM: "The small Texas town of Elysium isn't a happy place. Shane Robeling, the chief of police, has had a hand in the release of a man convicted of murder nearly thirty years ago. When the man returns to town, resentments flare, old secrets are exposed, and trouble follows. Lots of trouble. The pace is fast, the characters could be your Texas neighbors, and George Wier has another winner. Check it out." -Bill Crider, author of the Sheriff Dan Rhodes Mysteries. "George Wier has done it again Murder in Elysium is the multi-layered, dark tale of a decades old murder in this small, picturesque Texas town. Police Chief Shane Robeling still searches for the killer, and his association with Elysium is...complicated. Razor sharp, distinctive characters and a wicked, twisting storyline; these are Wier's forte, and he is at the top of his game in this tale of murder, secrets, and lies in a town whose surface beauty hides both violence and depravity underneath." -Billy Kring, author of the Hunter Kincaid mystery series. "There's a reason George Wier ranks among my favorite authors. The man is a first class storyteller who never fails to entertain me with his captivating tales of Texas intrigue and mystery. He's done it again with Murder in Elysium, the story of an old murder in a small town where secrets and betrayal lurk just below the calm surface, and you never know what skeletons hang in the closets of the folks you nod to on Main Street or sit next to at the counter of the diner. Don't start this book until you have time to read it all the way through because like all of Wier's books, you won't be able to put it down " -Nick Russell, Author of the Big Lake mystery series. "George Wier writes the kind of mysteries that make you skip the chores or forget what's on TV, because you just want to read one more chapter. Then another. Add Murder in Elysium to that list. If you haven't discovered Wier yet, you're in luck, because he has more than a dozen novels waiting to keep you entertained." -Ben Rehder, Author of the Blanco County mystery series. "The rot that lies beneath the veneer of small-town friendliness is George Wier's fodder in his masterful Murder In Elysium... It] will keep you guessing until the final chilling reveal." -Robert A. Taylor, Author of Warp and The Lascaux Nightmare.