Ghost Dagger (Paperback)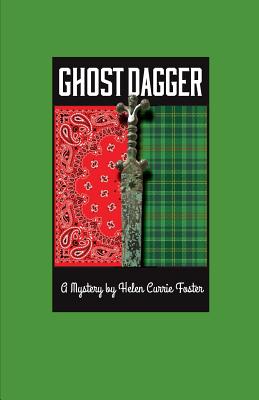 Description
---
In the fourth Alice MacDonald Greer mystery, the feisty Texas lawyer finds herself in unfamiliar territory on the Scottish coast.
Alice is in Scotland to visit Gran, the mother of her late husband, Jordie. After his death, the two women found solace in each other, and Alice unequivocally considers herself part of Gran's family. But that family is threatened when the death of a local man is pinned on Robbie-Gran's daughter and Alice's sister-in-law.
Robbie had been romantically involved with the murder victim, Angus McBride, the stubborn land manager for a prominent local family. Alice is sure that Robbie had nothing to do with the crime. Now she just has to prove it to the skeptical local police force. But she's a long way from Texas, and the town inspector doesn't like her interference.
The hunt for the true killer leads Alice to a group of nighthawkers, treasure hunters who use metal detectors to find ancient loot and sell it on the black market. There are rumors of a Viking hoard hidden in the cliffs, and someone is desperate to find it
An "outstanding mystery series." -Midwest Book Review
"A lively and laudable protagonist." -Kirkus Review
About the Author
---
Helen Currie Foster is the author of the Alice MacDonald Greer Mystery series. A former high school English teacher, she also worked as an acclaimed feature writer for a Michigan weekly. After spending more than thirty years as an environmental lawyer, Foster was inspired to launch her mystery series, which enables her to explore how, uninvited, our pasts keep crashing the party. Foster has a BA from Wellesley College, an MA from the University of Texas, and a JD from the University of Michigan. She is a member of Sisters in Crime and the Hays County Master Naturalists and is on the board of Austin Shakespeare. Foster is married with two children. She lives just north of Dripping Springs, Texas, where she is supervised by three burros.