The Which Way Tree (Compact Disc)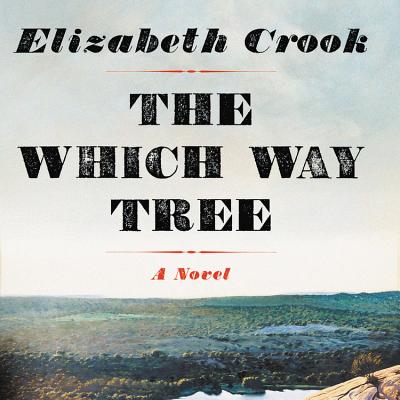 $35.00
Out of Stock; Usually Arrives in 2-5 Days
Not since True Grit have I read a novel as charming, exciting, suspenseful, and pitch-perfect as The Which Way Tree. Elizabeth Crook's new book is winning from first page to last.
— Ron Hansen, author of The Kid and The Assassination of Jesse James by the Coward Robert Ford
The Which Way Tree is one part Track of the Cat, one part True Grit, and one part Tom Sawyer, a ruthless pedigree for a novel that displays human nature in its most beautiful form—a marvel.
— Craig Johnson
 'Preacher Dob said, Vengeance belongs to the Lord, Samantha. She said, Only if he can beat me to it.' This told me everything I needed to know about Samantha Shreve, a character who knocked my socks off from her first appearance on the page. This book is the stuff of legends, tales told for a hundred years around Texas campfires. Written in a form that is historically accurate and yet feels painstakingly intimate, The Which Way Tree is unlike anything I've read before.
— Attica Locke
Elizabeth Crook has created a book of marvels. Its comedy is steeped in the hardscrabble tragedies of a wilder old America. You will even catch an echo of Twain's wit in the picaresque narration.
— Luis Alberto Urrea
Description
---
The dangerous and poignant odyssey of a tenacious young girl who boldly traverses the Texas frontier as she seeks to avenge her mother's death"When I began to read this book its unique voice appealed to me immediately. Elizabeth Crook has written a beautiful novel with wonderful characters." --Robert Duvall "A small-scale masterwork, richly detailed and beautifully rendered." --S. C. Gwynne, New York Times bestselling author of Empire of the Summer Moon Early one morning in the remote Hill Country of Texas a panther attacks a family of homesteaders, mauling a young girl named Samantha and killing her mother, a former slave -- whose final act is to save her daughter's life. Samantha and her half brother, Benjamin, survive, but she is left traumatized, her face horribly scarred. Narrated in Benjamin's beguilingly plainspoken voice, The Which Way Tree is the story of Samantha's relentless determination to stalk and kill the notorious panther and avenge her mother's death. In this quest she and Benjamin, now orphaned, enlist a charismatic Tejano outlaw and a haunted, compassionate preacher with an aging but unstoppable tracking dog. As the members of this unlikely posse hunt the panther, they are in turn pursued by a hapless but sadistic Confederate soldier with a score to settle. In the tradition of the great pursuit narratives, The Which Way Tree is a breathtaking tale of revenge against an implacable and unknowable beast. Yet with the comedic undertones of Benjamin's storytelling, it is also a timeless story full of warmth and humor, and a testament to the enduring love between a sister and brother in an adventure whose legend will last a lifetime.