Ashes in My Mouth, Sand in My Shoes: Stories (Paperback)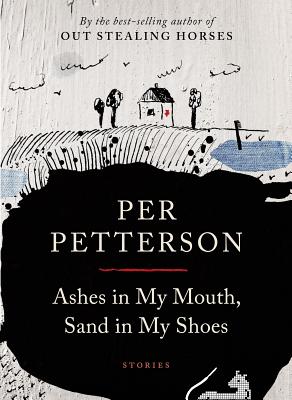 $14.00
Out of Stock; Usually Arrives in 2-5 Days
Staff Reviews
---
"Per Petterson is well-known to us as the best-selling author of Out Stealing Horses, which also won the Internation IMPAC Dublin Literary award, has been translated into forty-nine languages, and was named Best Book of 2007 by the New York Times Book Review. This is a startlingly beautiful collection of ten stories that portray childhood with the complexity and sensitivity that it deserves.On the outskirts of Oslo in the early sixties, we read through the life of Arvid Jansen, a bed wetter, and son of a shoe factory worker and Danish cleaner. In the shadow of THE WAR and the looming threat of nuclear conflict, we follow Arvid through the struggles of daily life. Petterson's stories build upon one another, mounting Arvid's experiences as the softness we first encounter in Arvid hardens. They have a gentle, captivating power, like the familiar scent of a parents' room. Ashes in My Mouth, Sand in My Shoes softly carries us through young Arvid's life and understanding, patching together the scenes that make up a childhood."
— Ben
Description
---
The heartwarming debut that brought Per Petterson, the author of the highly acclaimed Out Stealing Horses, to prominence

Young Arvid Jansen lives on the outskirts of Oslo. It's the early sixties; his father works in a shoe factory and his Danish mother works as a cleaner. Arvid has nightmares about crocodiles and still wets his bed at night, but slowly he begins to understand the world around him. Vivid images accompany each new event: A photo of his mother as a young woman makes him cry as he realizes how time passes, and the black car that comes to collect his father on the day Arvid's grandfather dies reminds him of the passing of his bullfinch. And then, one morning, his teacher tells his class to pray because a nuclear war is looming. Ashes in My Mouth, Sand in My Shoes, Per Petterson's debut, in which he introduces Arvid Jansen to the world, is a delicate portrait of childhood in all its complexity, wonder, and confusion that will delight fans of Out Stealing Horses and new readers alike.
About the Author
---
Per Petterson is the author of books including In the Wake, To Siberia, and I Curse the River of Time. Out Stealing Horses has won the IMPAC Dublin Literary Award, the Independent Foreign Fiction Prize and the Norwegian Booksellers' Prize. The New York Times Book Review named it one of the 10 best books of the year. A former bookseller, Petterson lives in Oslo, Norway.

Don Bartlett has translated dozens of books of various genres, including several novels and short story collections by Jo Nesbø and It's Fine by Me by Per Petterson. He lives in Norfolk, England.
Praise For…
---
"Shot through with a tender, nostalgic quality . . . Petterson brings the book to an unexpectedly moving conclusion." —Financial Times
"This is a small book that packs a punch . . . Petterson's style . . . is stripped like a bleached Wallander landscape and leaves you no place to hide from Arvid's all-too-vivid reality. You are gripped by a few simple words." —Independent on Sunday
"The talent has been there from the very beginning . . . The delicacy and simplicity of Petterson's vision of childhood also suggests Carver's master Chekhov . . . If you haven't read Per Petterson at all . . . it's quite possible you'll want to read everything he has written. If you are already an admirer you won't want to miss this one." —The Sydney Morning Herald