The Scapegoat: A Novel (Hardcover)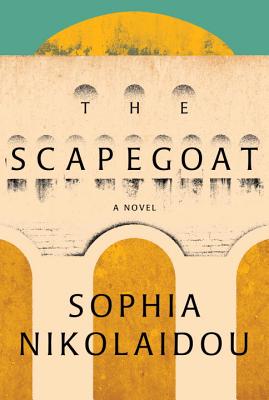 Staff Reviews
---
"Nikolaidou's novel is a beautiful and tragic work that embraces the violence and corruption inherent in Greek society and creates vibrant characters that survive and thrive despite their circumstances. When an American reporter is murdered in the turbulent time after WWII, Manolis Gris is picked up by the police and tortured until he confesses to the crime; he spends the next twelve years in prison for it. In our time, a high school senior is charged by his unconventional teacher to research the Gris affair and make a presentation to his class. The way Nikolaidou presents the tale reminds one of Garcia Marquez - her words embrace the individual and society as a whole and we get a better picture not only of historical events, but events related to contemporary Greek society. Magisterial and all encompassing, her writing will make you laugh, cry and stir with a deep sense of discomfort at the experience of injustice that is illustrated in this wonderful novel."
— Raul
Description
---
An engrossing and richly panoramic novel from a major new writer, based on a true story...

In 1948, the body of an American journalist is found floating in the bay off Thessaloniki. A small-time Greek journalist is tried and convicted for the murder...but when he's released twelve years later, he claims his confession was the result of torture. 

Flash forward to contemporary Greece, where a rebellious young high school student is given an assignment for a school project: find the truth. And as he begrudgingly takes it on, he begins to make a startling series of gripping discoveries--about history, love, and even his own family's involvement.

Based on the real story of famed CBS reporter George Polk—journalism's prestigious Polk Awards were named after him—The Scapegoat is a sweeping saga that brings together the Greece of the post-World War II era with the Greece of today, a country facing dangerous times once again. 

As told by key players in the story—the dashing journalist's Greek widow; the mother and sisters of the convicted man; the brutal Thessaloniki Chief of Police; a U.S. Foreign Office investigator, and, finally, the modern-day student, in the novel's most stirring narration of all--The Scapegoat confronts questions of truth, justice, and sacrifice...and how the past is always with us.
About the Author
---
SOFIA NIKOLAIDOU was born in Thessalonika in 1968. She teaches literature and creative writing and writes criticism for various newspapers, including Ta Nea. She has published two collections of short stories and three novels, all of which have been translated into eight languages. Her last novel, Tonight We Have Friends, won the 2011 Athens Prize for Literature, and The Scapegoat was shortlisted for the 2012 Greek State Prize for Fiction.

KAREN EMMERICH's translations include Rien ne va plus by Margarita Karapanou, Landscape with Dog and Other Stories by Ersi Sotiropoulos, I'd Like by Amanda Michalopoulou, and Poems (1945-1971) by Miltos Sachtouris. She received the 2013 PEN Award for Poetry in Translation for her translation, with Edmund Keeley, of Yannis Ritsos' Diaries of Exile.
Praise For…
---
"Intriguing... Confronts uncomfortable questions about moral compromise during wartime...with verve and slangy energy."
—Wall Street Journal

"The picture of generations-old moral compromise in a Greece belittled by foreign interest cuts close to the bone."
—Financial Times

"Timeless... The question of who's lying and who's telling the truth makes for a philosophical page-turner."
—Huffington Post

"A bulging satchel of a book... Nikolaidou writes with wit and sympathy about family dynamics, high school teachers, students and teenage crushes, and with energy and verve about politics... Hope blows like a warm spring wind through the novel's final pages."
—Times Literary Supplement

"Beautifully crafted…The Scapegoat is not so much a traditional murder mystery as ideas-driven history, and though the whodunnit is never really answered, finishing this excellent novel is still deeply satisfying."
—The Literary Review

"Enlightening and entertaining."
—National Herald

"A well-narrated and tragic story that teaches us that history is never as straightforward or black an white as the history books oftentimes make it seem."
—The Bookbinder's Daughter

"An utterly compelling meditation on the nature of political truth, compromise, and justice and at the same time an evocative reflection on family dynamics and generational change. The symphony of voices...swells in the reader's imagination."
—Cleaver Magazine

"Nikolaidou creates a compelling cast of characters… The varied perspectives of these characters create a snapshot of lives in turmoil in a place of deep history and even deeper conflict."
—Shelf Awareness

"[A] funny, heartfelt, and intellectually potent novel."
—Publishers Weekly

"A complex story in which murder and politics in postwar Greece resurface to change the life of a bright teenage boy who's been going off the rails... [A] carefully orchestrated tale of political expediency."
—Kirkus Reviews

"Told from various perspectives, the narratives intertwine: Minas gropes his way toward adulthood, and readers are invited to grapple with messy questions of historical truth and moral ambiguity. In the end, this mixture of history and fiction is both sweet and unsettling."
—Booklist

"Intricate and suspenseful... While we follow Nikolaidou's deeply satisfying plot, she also slyly poses some of the large questions of contemporary life: how do we value the individual against the state? what causes are worth lying for? is justice ever done?"
—Margot Livesey, author of The House on Fortune Street

"The book, with strong writing and the well-orchestrated voices of its many characters, dares to suggest correlations with the current Greek crisis."
—Ethnos

"Moves deftly from the historic to the present day."
—Athens News Agency