La Salle's Ghost (Paperback)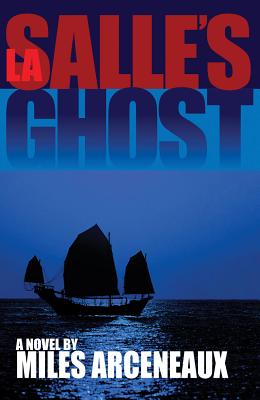 $19.95
It's complicated, and may be unavailable. Place an order and we will contact you with the expected arrival date.
Description
---
Drifting silently on the water about forty nautical miles off the Texas coast, Charlie Sweetwater sits aboard his boat, alone with his thoughts, when from the darkness he hears a man swimming toward him. But not just any man. His name is Julien Dufay, the wealthy French scion of a family-owned petrochemical dynasty headquartered in Houston. Charlie plucks the exhausted Frenchman from the Gulf of Mexico and delivers him back to his rarified world. But of course, no good deed ever goes unpunished. As Charlie is drawn deeper into Julien's erratic orbit, he discovers a man possessed. Dufay is consumed by his vision of discovering the site of Fort Saint Louis: the famed--and doomed--17th century settlement of French explorer, Robert Cavelier de La Salle. Thanks to Julien, and his own restless curiosity, Charlie is pulled into a web of obsession, murder and greed. Julien wants to find La Salle's long-lost colony (and the treasure of artifacts buried with it) as a legacy for himself, his family and the greater glory of France. But the project's ambitious sponsor, Jean-Marc Dufay, is hell-bent on getting at the rich natural gas resources hidden beneath the site, even if it means using his own brother as a pawn to feed his ambitions. Standing in the way is the stubborn old man on whose South Texas ranch Julien and Jean-Marc are converging, along with his trio of scurrilous sons, who have their own covert agenda--an agenda that can be lethal to outsiders. Charlie struggles to make sense of it all, with the help of the beautiful marine archeologist who is excavating La Salle's shipwreck La Belle in nearby Matagorda Bay. But as he digs deeper into Julien Dufay's danger-fraught quest, he discovers that history has a way of repeating itself, and that some ghosts just won't stay buried.

About the Author
---
Miles Arceneaux, from Austin, is the storytelling alter ego of Texas-based writers Brent Douglass, John T. Davis and James R. Dennis. Miles Arceneaux is also the author of Thin Slice of Life, which, like La Salle's Ghost, is set on the salty Gulf Coast of Texas.