Ransom Island (Paperback)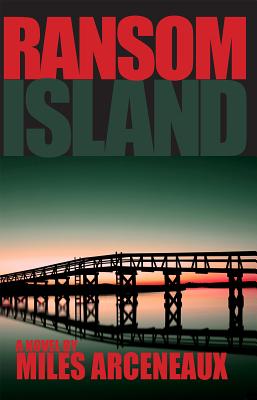 $19.95
It's complicated, and may be unavailable. Place an order and we will contact you with the expected arrival date.
Description
---
It's 1953 and life is good at Shady's, the Sweetwater brothers' fish camp, dancehall, and beer joint on Ransom Island. The biggest event in the island's history is coming up--an integrated dance featuring Duke Ellington. It's a daring idea for fifties-era Texas, and not everyone is happy about it. But soon interracial dancing becomes the least of the Sweetwaters' problems. Galveston mobsters track a runaway girl to Shady's and decide the offbeat island is the perfect place to diversify their illegal rackets . . .
And God help anyone who gets in their way. Suddenly, life on sleepy little Ransom Island becomes crowded, complicated--and very, very dangerous.
About the Author
---
MILES ARCENEAUX, from Austin, is the storytelling alter ego of Texas-based writers Brent Douglass, John T. Davis and James R. Dennis. Miles Arceneaux is also the author of Thin Slice of Life and La Salle's Ghost, which, like Ransom Island, are set on the salty Gulf Coast of Texas.