Blood Always Tells (MP3 CD)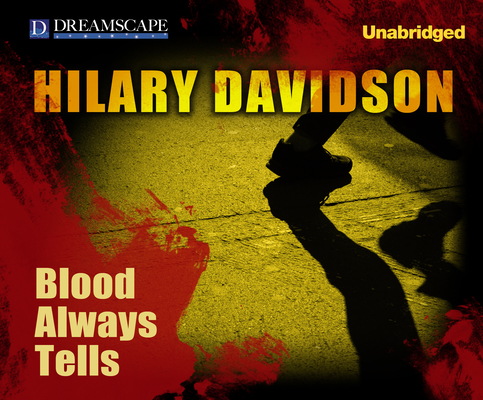 $29.99
Out of Stock; Usually Arrives in 2-5 Days
Staff Reviews
---
"I've said before that Hilary Davidson is somewhat of a Jekyll and Hyde
author. Her short fiction has a hard noir style, usually showing the
worst of humanity. Her series featuring travel writer Lily Moore
consists of edgy thrillers with a damaged-but-decent heroine confronting
her problems. With Blood Always Tells, a stand alone thriller, Davidson fuses both sides of her writing personalities...Davidson has a gift for taking you seamlessly through these different
point-of-views and sub-genres. By crafting many well placed reveals and
twists that become a part of the pace, she makes the reader accustomed
to the speed at which she likes to change it up. There's also a theme of
the importance of family weaved throughout the book that binds it
together. All three of the characters come from broken homes and the
double edge sword of bother-sister relationships.
Blood Always Tells is a fresh and engaging read."
— Scott M.
Description
---
Dominique Monaghan just wanted to get even with her two-timing, married boyfriend. However, an elaborate blackmail scheme soon lands her in the middle of an unexpected kidnapping...and attempted murder. Desmond Edgars, Dominique's big brother, has looked out for his wayward sister ever since their mother was convicted of murder many years ago, so when he receives a frantic phone call from Dominique in the middle of the night, he drops everything to rush to the rescue. But to find out what has really happened to his sister, the stoic ex-military man must navigate a tangled web of murder and deception, involving a family fortune, a couple of shifty lawyers, and a missing child, while wrestling with his own bloody secrets...
About the Author
---
Hilary Davidson won the Anthony Award for Best First Novel for The Damage Done. That book also earned a Crimespree Award and was a finalist for the Arthur Ellis and Macavity awards. Davidson' s widely acclaimed short stories have been featured in publications from Ellery Queen to Thuglit and in many anthologies. A Toronto-born travel journalist and the author of eighteen nonfiction books, she has lived in New York City since October 2001.