Blood Always Tells (Pre-Recorded Audio Player)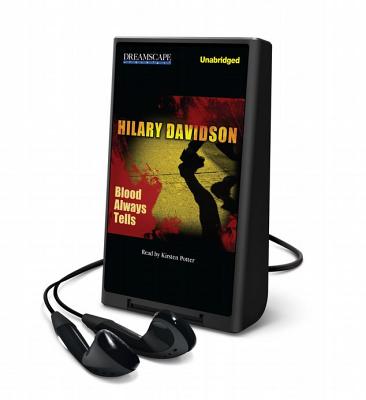 $79.99
It's complicated, and may be unavailable. Place an order and we will contact you with the expected arrival date.
Staff Reviews
---
"I've said before that Hilary Davidson is somewhat of a Jekyll and Hyde
author. Her short fiction has a hard noir style, usually showing the
worst of humanity. Her series featuring travel writer Lily Moore
consists of edgy thrillers with a damaged-but-decent heroine confronting
her problems. With Blood Always Tells, a stand alone thriller, Davidson fuses both sides of her writing personalities...Davidson has a gift for taking you seamlessly through these different
point-of-views and sub-genres. By crafting many well placed reveals and
twists that become a part of the pace, she makes the reader accustomed
to the speed at which she likes to change it up. There's also a theme of
the importance of family weaved throughout the book that binds it
together. All three of the characters come from broken homes and the
double edge sword of bother-sister relationships.
Blood Always Tells is a fresh and engaging read."
— Scott M.