Stillwater: A Jack McBride Mystery (Hardcover)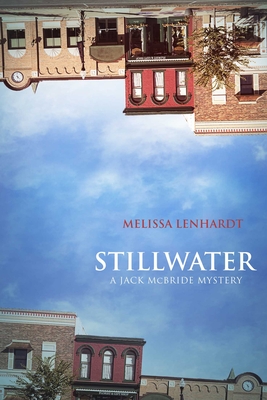 $24.99
Out of Stock; Usually Arrives in 2-5 Days
Description
---
Big secrets run deep.

Former FBI agent Jack McBride took the job as Chief of Police for Stillwater, Texas, to start a new life with his teenage son, Ethan, away from the suspicions that surrounded his wife's disappearance a year earlier.

With a low crime rate and a five-man police force, he expected it to be a nice, easy gig; hot checks, traffic violations, some drugs, occasional domestic disturbances, and petty theft. Instead, within a week he is investigating a staged murder-suicide, uncovering a decades' old skeleton buried in the woods, and managing the first crime wave in thirty years.

For help navigating his unfamiliar, small-town surroundings, Jack turns to Ellie Martin, one of the most respected women in town—her scandal-filled past notwithstanding. Despite Jack's murky marriage status and the disapproval of Ethan and the town, they are immediately drawn to each other.

As Jack and Ellie struggle with their budding relationship, they unearth shattering secrets long buried and discover the two cases Jack is working, though fifty years apart, share a surprising connection that will rattle the town to its core.
About the Author
---
Melissa Lenhardt writes mystery, historical fiction, and women s fiction. Her short fiction has appeared in "Heater Mystery Magazine, " The Western Online, and "Christmas Nookies, " a holiday romance anthology. Her debut novel, "Stillwater, " was a finalist for the 2014 Whidbey Writers MFA Alumni Emerging Writers Contest. She is a board member of the DFW Writers Workshop and vice president of the Sisters in Crime North Dallas Chapter. Melissa lives in Frisco, Texas, with her husband and two sons."
Praise For…
---
Named Debut of the Month (November 2015) by Library Journal

(*) "Seeking to get away from his soon-to-be-ex-wife and his disintegrating career with the FBI, Jack McBride moves to the small east Texas town of Stillwater with his son, Ethan. Unfortunately, on his first day as the new police chief, there is a double homicide at a trailer park; Rosa and Gilberto were hardworking but undocumented laborers who may or may not have uncovered something worth killing for. Then another body is uncovered, buried for more than 50 years under a tree down by the creek. Something is definitely rotten in Stillwater. VERDICT: A finalist for the 2014 Whidbey Writers' MFA Alumni Emerging Writers Contest, this debut crime novel, spanning decades of Stillwater's history, features an ingenious plot and a complicated protagonist with inner depths worth plumbing. Readers who miss Donald Harstad will appreciate this well-done police procedural, which is also a good choice for fans of Terry Shames's "Samuel Craddock" mysteries, Lee Martin's "Deb Ralston" series, or Tricia Fields's "Josie Gray" novels." —Library Journal, starred review

"With a twisting plot, nonstop action, and a sexy, complex protagonist you'll root for from page one, Lenhardt brings the town of Stillwater, Texas (pop. 2,436), and all its long-buried secrets, to life. Fast-paced and tightly-written, Stillwater is a must-read for anyone who loves great crime fiction. Book two can't come soon enough!" —Wendy Tyson, author of Killer Image and Deadly Assets

"Stillwater runs deep with intrigue, passion, and long-buried secrets. Melissa Lenhardt weaves a rich tale of suspense as hot as the east Texas town in which it's set." —Annette Dashofy, USA Today bestselling author of the Zoe Chambers mysteries

"Small-town loyalties and long-simmering secrets combine for a compelling page-turner! A fish-out-of-water lawman and his adolescent son try to escape the past in not-so-cozy Stillwater, Texas—but soon they're battling corruption, revenge, and murder. Fast-paced dialogue, an authentic setting, and engaging characters—Stillwater is a one-sitting read." —Hank Phillippi Ryan, award-winning author of Truth Be Told

"Crisp and pacy writing pulls you in deep from page one, when Jack McBride strides into a crime scene and a world of trouble. Stillwater is the perfect combination of a tightly plotted tale peopled by rich, complex characters (plus one or two deliciously hateful true baddies). Slashed budgets, racial tensions, messy pasts—this small town is anything but cozy. The mystery itself is a classic puzzle, though: clever and convincing. Roll on Jack #2!" —Catriona McPherson, Agatha, Anthony and Macavity–winning author of the Edgar-nominated The Day She Died

"Dangerous things lurk beneath the placid surface in Stillwater, Texas. Secrets shunning the light of day, decades-old betrayals, lies that have taken on a life of their own. Moody and atmospheric, utterly compelling, you don't want to miss Melissa Lenhardt's marvelous debut novel." —Harry Hunsicker, former executive vice president of the Mystery Writers of America, author of The Grid

"Secrets, lies, and betrayals run through Stillwater like irrigation through dry land. Melissa Lenhardt's writing drips with detail to create a story that rushes like a wave toward an ever-twisting ending. Don't let the name fool you; Stillwater's threats lie right below the surface." —Diane Vallere, bestselling author of the Material Witness, Madison Night, and Style & Error Mysteries

Named Debut of the Month (November 2015) by Library Journal

(*) "Seeking to get away from his soon-to-be-ex-wife and his disintegrating career with the FBI, Jack McBride moves to the small east Texas town of Stillwater with his son, Ethan. Unfortunately, on his first day as the new police chief, there is a double homicide at a trailer park; Rosa and Gilberto were hardworking but undocumented laborers who may or may not have uncovered something worth killing for. Then another body is uncovered, buried for more than 50 years under a tree down by the creek. Something is definitely rotten in Stillwater. VERDICT: A finalist for the 2014 Whidbey Writers' MFA Alumni Emerging Writers Contest, this debut crime novel, spanning decades of Stillwater's history, features an ingenious plot and a complicated protagonist with inner depths worth plumbing. Readers who miss Donald Harstad will appreciate this well-done police procedural, which is also a good choice for fans of Terry Shames's "Samuel Craddock" mysteries, Lee Martin's "Deb Ralston" series, or Tricia Fields's "Josie Gray" novels." —Library Journal, starred review

"With a twisting plot, nonstop action, and a sexy, complex protagonist you'll root for from page one, Lenhardt brings the town of Stillwater, Texas (pop. 2,436), and all its long-buried secrets, to life. Fast-paced and tightly-written, Stillwater is a must-read for anyone who loves great crime fiction. Book two can't come soon enough!" —Wendy Tyson, author of Killer Image and Deadly Assets

"Stillwater runs deep with intrigue, passion, and long-buried secrets. Melissa Lenhardt weaves a rich tale of suspense as hot as the east Texas town in which it's set." —Annette Dashofy, USA Today bestselling author of the Zoe Chambers mysteries

"Small-town loyalties and long-simmering secrets combine for a compelling page-turner! A fish-out-of-water lawman and his adolescent son try to escape the past in not-so-cozy Stillwater, Texas—but soon they're battling corruption, revenge, and murder. Fast-paced dialogue, an authentic setting, and engaging characters—Stillwater is a one-sitting read." —Hank Phillippi Ryan, award-winning author of Truth Be Told

"Crisp and pacy writing pulls you in deep from page one, when Jack McBride strides into a crime scene and a world of trouble. Stillwater is the perfect combination of a tightly plotted tale peopled by rich, complex characters (plus one or two deliciously hateful true baddies). Slashed budgets, racial tensions, messy pasts—this small town is anything but cozy. The mystery itself is a classic puzzle, though: clever and convincing. Roll on Jack #2!" —Catriona McPherson, Agatha, Anthony and Macavity–winning author of the Edgar-nominated The Day She Died

"Dangerous things lurk beneath the placid surface in Stillwater, Texas. Secrets shunning the light of day, decades-old betrayals, lies that have taken on a life of their own. Moody and atmospheric, utterly compelling, you don't want to miss Melissa Lenhardt's marvelous debut novel." —Harry Hunsicker, former executive vice president of the Mystery Writers of America, author of The Grid

"Secrets, lies, and betrayals run through Stillwater like irrigation through dry land. Melissa Lenhardt's writing drips with detail to create a story that rushes like a wave toward an ever-twisting ending. Don't let the name fool you; Stillwater's threats lie right below the surface." —Diane Vallere, bestselling author of the Material Witness, Madison Night, and Style & Error Mysteries