A Year of Mindful Wellness: Twelve Months to Stress Less and Live More (Paperback)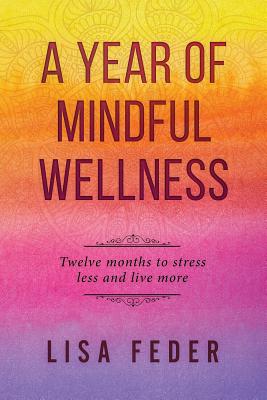 Description
---
This book provides the reader with practical advice to be more mindful in order to live more fully. There are many books about mindfulness; this book is different because it helps the reader build mindfulness into everyday activities in a way that is accessible, and ultimately, very liberating. The ideas and practices help readers to experience, create, and feel more. The ideas will provide freedom to do less and accomplish more, and to feel better and be healthier. Each chapter provides strategies for dealing with sources and symptoms of stress. As the reader progresses, he or she will recognize habits that keep them from being present and really enjoying life.
With this new perspective, of moving through life with mindfulness, the reader will feel at home all the time, regardless of what he or she is dealing with. This leads to an understanding that being busy is not the same as moving intentionally through life to accomplish what makes one happy. This book teaches readers to live in each moment of life, and really experience it, rather than feel that life has passed you by.
The chapters invite readers to learn, inquire, and process various aspects of mindful wellness. These will serve them at home, at work, alone and with others. Readers will have an arsenal of tools to keep them mindful and well, regardless of the challenges life throws their way.
This book takes the concept of mindfulness, which is usually handled as a singular activity accessed through meditation, and brings it into the "real world." This is about mindfulness in daily life. Readers learn how to set intentions so that they move mindfully into their day, rather than just mechanically moving through a list of things to do or reacting as things come up.
This book is perfect for men and women who are looking to be more fulfilled in their lives, by making simple, easy changes in perspective. This will provide them with the tools to do that.