Neil Gaiman's Stardust (CD-Audio)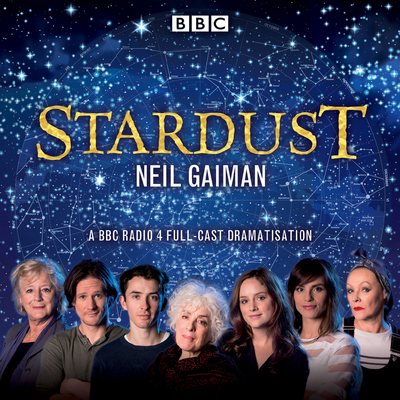 $19.95
It's complicated, and may be unavailable. Place an order and we will contact you with the expected arrival date.
Staff Reviews
---
Adventure, fencing, true love, revenge, excitement, and all the rest. These form the basis of the amazing adventure that is Stardust. The story of one young man's quest for what he thinks is love becomes the outlandish tale of his adventures in a magical land that's so very close to our own. I've read this book a half dozen times and each time it's better than the last.
— Thomas W.
About the Author
---
Neil Gaiman is the New York Times bestselling author of the novels 'Neverwhere' (1995), 'Stardust' (1999), the Hugo and Nebula Award-winning 'American Gods' (2001), 'Anansi Boys' (2005), and 'Good Omens' (with Terry Pratchett, 1990), as well as the short story collections 'Smoke and Mirrors' (1998) and 'Fragile Things' (2006). His screenwriting credits include the original BBC TV series of 'Neverwhere' (1996), Dave McKean's first feature film, 'Mirrormask' (2005), and the Doctor Who episode 'The Doctor's Wife' (2011). In 2013, The Ocean at the End of the Lane was voted Book of the Year in the British National Book Awards. A radio adaptation of Neverwhere was broadcast in March 2013, adapted by Dirk Maggs for BBC Radio 4 and Radio 4 Extra. In September 2014, Gaiman and Terry Pratchett joined forces with BBC Radio 4 to make the first ever dramatisation of their co-penned novel Good Omens.