Robert B. Parkers Wonderland (Paperback)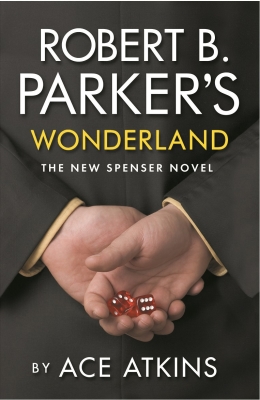 $13.50
It's complicated, and may be unavailable. Place an order and we will contact you with the expected arrival date.
Description
---
Old friends. Small favors. Bitter rivals. Stirred together, it all makes for one explosive cocktail. Spenser can feel the heat stretching from Boston to Vegas--and people are about to get burned.
Henry Cimoli and Spenser have been friends for years, yet the old boxing trainer has never asked the private eye for a favor. Until now. A developer is trying to buy up Henry's condo on Revere Beach--with a push from local thugs. Soon Spenser and his apprentice, Zebulon Sixkill, are on the trail of a mysterious woman, a megalomaniacal Las Vegas kingpin, and a shady plan to turn a chunk of land north of Boston into a sprawling casino. As alliances shift and twisted dreams surface, the Boston political machine looks to end Spenser's investigation one way or another--and once and for all.
"Atkins...has managed to nudge this venerable series in a new direction while staying true to its core, seemingly channeling its creator at every turn. It's a magnificent accomplishment that is not to be missed." --Bookreporter.com

About the Author
---
Robert B. Parker was the author of seventy books, including the legendary Spenser detective series, the novels featuring Chief Jesse Stone, and the acclaimed Virgil Cole/Everett Hitch westerns, as well as the Sunny Randall novels. Winner of the Mystery Writers of America Grand Master Award and long considered the undisputed dean of American crime fiction, he died in January 2010.

Ace Atkins is the author of thirteen novels, including the New York Times bestseller "Robert B. Parker's Lullaby" . He was nominated for an Edgar Award for Best Novel in 2012 for "The Ranger," the first book in his Quinn Colson series, which also includes "The Lost Ones "and "The Broken Places." Atkins, whom the bestselling author Michael Connelly has called "one of the best crime writers working today," lives on a farm outside Oxford, Mississippi.