Black Orchid Blues (Paperback)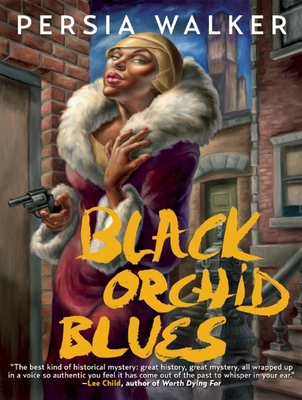 $15.95
It's complicated, and may be unavailable. Place an order and we will contact you with the expected arrival date.
Description
---
"Walker's exuberant third Harlem Renaissance mystery is a] dark, sexy novel."
--Publishers Weekly " T]he tale is strengthened by plenty of period detail and a fine feel for both the gay underworld of Harlem in the 1920s and the sociopsychological dynamics of her characters. Best of all, protagonist] Lanie has the makings of a strong series heroine. Walter Mosely fans, in particular, should look for more from this promising crime writer."
--Booklist "Put a Bessie Smith platter on the Victrola, and go with the flow on this mystery/romance/history mix."
--Library Journal "Black Orchid Blues works as a study of class and race, plus the debilitating effects of grief, the question of identity and the far-reaching impact of family secrets . . . Walker has a crystal clear eye for what motivates people as she explores disparity and desperation."
--Florida Sun-Sentinel Lanie Price, a 1920s Harlem society columnist, witnesses the brutal nightclub kidnapping of the "Black Orchid," a sultry, seductive singer with a mysterious past. When hours pass without a word from the kidnapper, puzzlement grows as to his motive. After a gruesome package arrives at Price's doorstep, the questions change. Just what does the kidnapper want--and how many people is he willing to kill to get it? Evil hides behind the genteel facades of affluent Strivers' Row and stalks the ballroom of one of Harlem's most famous gay parties. In a complex plot that keeps the reader tied to the page, Black Orchid Blues explores the depths of human depravity and the desperation of its victims.

About the Author
---
Persia Walker is the author of the 1920s Jazz Age novels Harlem Redux, which the Boston Globe called "a full, vibrant portrait of that storied era when Harlem's pulse was the rhythm of black America"; and Darkness and the Devil Behind Me. Her short story "Such A Lucky, Pretty Girl" appears in the anthology The Blue Religion. A native New Yorker fluent in German, she is a former news writer for the Associated Press.