Angel's Flight (Black Gat Books #10) (Paperback)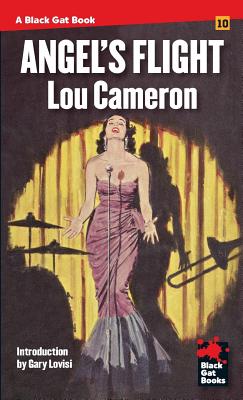 Other Books in Series
This is book number 10 in the Black Gat Books series.
Description
---
The first time Ben Parker meets Johnny Angel, Ben is blowing bass with Daddy Halloway and the Hot Babies. Angel angles into the band by acing out the drummer. Parker's got a bad feeling about Angel, but has to hire him anyway. Johnny Angel, raised from the school of hard knocks, doesn't let anyone or any scruple get in his way. First, he steals Daddy's band, then he steals his daughter, Blanche.
Then WWII happens--Parker serves, but Johnny cops a gay plea and gets out. When Parker gets back he hooks up with a talented but tubercular composer named Con Conners. And a sultry singer, Ginger. But Johnny Angel is right behind him, ready to do whatever it takes to climb to the top on someone else's talent, be it beg, borrow or steal... even kill. This is the ruthless story of the music business told from the inside, starting from the days of swing jazz to bebop, all the way to rock'n'roll.