The Desperado / A Noose for the Desperado (Paperback)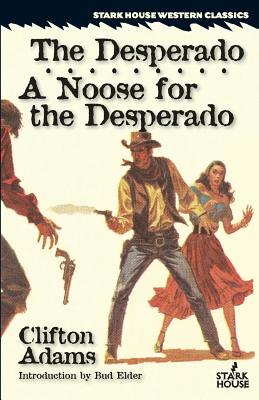 Description
---
THE DESPERADO
It wasn't Talbert Cameron's fault. When Ray Novak, the sheriff's son, got in trouble with some Texas bluebellies, they just naturally come after Tall as well. After all, Tall is a known hothead who had clubbed a carpetbagger. Leaving his girl behind, Tall and Ray take off for the hills and lay low for a bit, until Ray decides to head back and face the law. Now, Tall considers himself a peace-loving man, but when he returns to find that Yankee soldiers have killed his pa, he naturally has to even the score. But this score takes a lot of evening, and pretty soon Tall is on the run. That's when he meets Pappy Garrett, a veteran outlaw who takes him under his wing and teaches him the tricks of shooting--and staying alive. Tall's gun seems to take on a life of its own as one score after another gets settled the hard way. Now, like Pappy, Tall's a wanted man with a price on his head--and the only peace to be found is the peace of the grave.
A NOOSE FOR THE DESPERADO
"It had been a long trail from Texas..." But now Tall Cameron finds himself in Ocotillo near the Mexican border, in a small town controlled by a gang of thieves. The fat man, Basset, controls the set-up, but a corrupt Marshall named Kreyler makes it all possible. The gang ambushes the Mexican smugglers who come out of the hills laden with silver. Basset wants Tall to join the gang and Tall reluctantly agrees. But he runs into trouble before he even gets started by attracting the unwanted attention of Black Joseph's girl, Marta. Black Joseph is an Indian gun-slinger who'd just as soon kill you as look at you. And Marta has got a helluva temper herself. Tall has never been one to back down from a fight. But this time he's fallen into a veritable snake pit, with no one to trust but himself and his two 45s.