Stardust (Hardcover)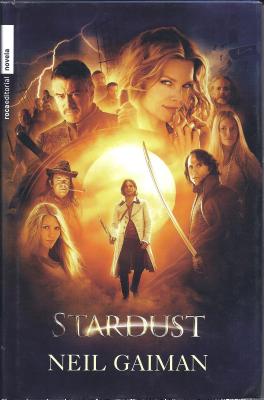 $13.95
It's complicated, and may be unavailable. Place an order and we will contact you with the expected arrival date.
Staff Reviews
---
Adventure, fencing, true love, revenge, excitement, and all the rest. These form the basis of the amazing adventure that is Stardust. The story of one young man's quest for what he thinks is love becomes the outlandish tale of his adventures in a magical land that's so very close to our own. I've read this book a half dozen times and each time it's better than the last.
— Thomas W.
Description
---
Gaiman author of a Neverwhere and the graphic novel series "The Sandman" has created an original and well-written fairy tale. Young Tristran Thorn has grown up in the isolated village of Wall on the edge of the realm of Faerie. When Tristran and the lovely Victoria see a falling star during the special market fair Victoria impulsively offers him his heart's desire if he will retrieve the star for her. Tristran crosses the border into Faerie and encounters witches unicorns and other strange creatures. Library Journal Movie features: Sienna Miller Rupert Everett Robert De Niro Michelle Pfeiffer and Peter O'Toole.