B. A. VAN SISE & CRISTIN O'KEEFE APTOWICZ - Children of Grass
Monday, October 14 at 7PM
Authors
B. A. VAN SISE & CRISTIN O'KEEFE APTOWICZ
speaking & signing
Children of Grass
---
ABOUT CHILDREN OF GRASS
With this fascinating synthesis of word and image, internationally renowned photographer B.A. Van Sise offers a visually stimulating anthology that will enchant lovers of both poetry and photography. At times whimsical, surreal, challenging, enigmatic, joyful and sobering, these portraits— running adjacent to poems by each of their subjects—highlight some of the most influential poets of our time and celebrate creativity as only these poets in collaboration with Van Sise could convey. Children of Grass is also a timely homage to Walt Whitman—of whom Van Sise is a relative—and his masterpiece, "Leaves of Grass," during this, the 200th anniversary of his birth. Children of Grass, will, like the work of its literary grandfather, stand as a lasting tribute to the vitality and creativity that flourishes in our country.
---
ABOUT B. A. VAN SISE & CRISTIN O'KEEFE APTOWICZ
A frequent contributor to Buzzfeed, B.A. Van Sise is also a travel and features photographers. He has been a staffer for Newsday and AOL CityGuide, and his work has been featured on the cover of the New York Times, on PBS NewsHour, and on NPR. A number of his portraits are in the permanent collection of the National Portrait Gallery of the Smithsonian.
Cristin O'Keefe Aptowicz is a New York Times-best selling nonfiction author and poet. She is the author of seven collections of poetry, most recently How to Love the Empty Air, and two nonfiction books, including Dr Mutter's Marvels, which spent 3 months of the NYT's best seller list. She lives in Austin, TX. http://www.aptowicz.com
---
To get a book signed at one of our events, a copy of the event book must be purchased from BookPeople. By purchasing a book from BookPeople, you are not only supporting a local, independent business, but you are also showing publishers that they should continue sending authors to BookPeople.
If you cannot attend the event and would like to order a signed copy of the book, add the book to your cart and put SIGNED COPY in the comments field at checkout. We ship all over the world!
Thank you for supporting B. A. Van Sise and Cristin O'Keefe Aptowicz and your local independent bookstore!
Event date:
Monday, October 14, 2019 - 7:00pm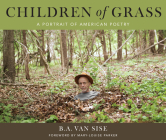 $35.00
ISBN: 9781943156825
Availability: On Our Shelves Now
Published: Schaffner Press, Inc. - September 24th, 2019
---