BRUCE SPRINGSTEEN - Born To Run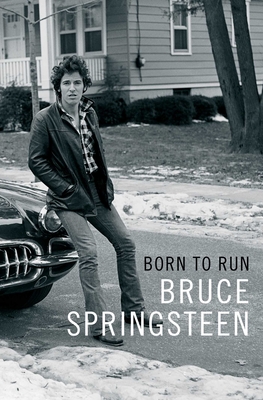 SOLD OUT
BRUCE SPRINGSTEEN will be coming to BookPeople with his new book, Born to Run
Tickets are on sale beginning at 11am on November 22nd! Event is December 1st at 12pm.
Please make sure to review the event guidelines below. Each ticket includes a pre-signed copy of the book. This is a meet-and-greet only, there will be no talk or signing.
EVENT GUIDELINES:
Please note: We are not taking requests or pre-orders for signed books. Only ticketed customers present at the event will be allowed in the line.
One(1) ticket per person limit. Tickets are non-transferable.
Tickets are $32.50 plus tax and service fee.

The ticket entitles you to one (1) wristband, and one (1) pre-signed book. Photo ID matching the name on the purchase is required for ticket pickup. Tickets are not transferable. Tickets are $32.50 + Austin sales tax + service fee.
On the day of the event you will receive your wristband upon presenting your ID (matching the name on the ticket)

General Event Details:
Books are pre-signed. One(1) wristband and one (1)pre-signed book per ticket. The book will be given to you after you leave the meet and greet area. Pre-signed books are non-refundable and non-returnable.
Event is meet & greet with photo only. No book discussion, personalized signing, or performance.
You are allowed one posed photo with Bruce Springsteen. An employee of BookPeople will take the picture using your phone or camera. Please note: Bruce will not sign anything during the event (books will be pre-signed), so no memorabilia or other items are allowed.
Ticket with matching ID required to obtain a wristbandno exceptions. Tickets are not transferable. Name on ticket must match ID. Wristband will be given out at the entrance to the store. Wristband required to enter event space.
Anyone without a ticket will not be permitted to line up nor will you be allowed in or near the event space.
Please leave large bags, purses, and personal items at home.
Any personal items that cannot be pocketed will not be permitted in the signing space and will be checked upon entry to the store. This includes backpacks, purses, shopping bags, etc.
Event date:
Thursday, December 1, 2016 - 12:00pm