CHRIS BARTON: Attack! Boss! Cheat Code!: A Gamer's Alphabet and KARI ANNE HOLT: Rhyme Schemer
 
 
 

 

Saturday, November 1
at 2PM

BookPeople Presents

Acclaimed Childrens' Book Authors
CHRIS BARTON & KARI ANNE HOLT
speaking & signing
Attack! Boss! Cheat! Code!: A Gamer's Alphabet

and

Rhyme Schemers




---

BookPeople is pleased to welcome Chris Barton, and what will likely be legions of gamers, as he presents his childrens' book for all ages, Attack! Boss! Cheat! Code!: A Gamer's Alphabet, as well as middle-grade author Kari Anne Holt, introducing her latest, Rhyme Schemers. Chris' nonfiction picture book and Kari's middle-grade novel in verse may B more alike than you realize. Why not C for yourself and help us welcome these new titles into the world at BookPeople at 2 p.m. on Saturday, Nov. 1?

---

Chris Barton is the acclaimed author of Shark vs Train (Little, Brown), False Identities (Dial), and The Day-Glo Brothers (Charlesbridge), both of which received three starred reviews and made three major publishing best-of-the-year lists plus receiving many additional notices; in addition, Shark vs. Train was a NYT bestseller and The Day-Glo Brothers received a Sibert Honor. Chris lives in Austin.

Kari Anne Holt is the author of several middle grade novels in verse including House Arrest, (Chronicle, 2015), Rhyme Schemer (Chronicle, 2014), and Brains for Lunch, which received a starred review in Publisher's Weekly and was highlighted on the Texas Library Association's Annotated Lone Star Reading List for 2011. She is also the author of Mike Stellar: Nerves of Steel, a nominee for the 2014 Connecticut Library Association Nutmeg Book Award and the 2013 Maud Hart Lovelace Award. Kari has recently contributed to the anthology, Dear Teen Me: Authors Write Letters to Their Teen Selves. She lives in Austin with her husband and three malevolently charming children.

About Attack! Boss! Cheat! Code!:

Bone up on your gaming knowledge with this gently ironic yet thoroughly informative guide to video game terminology, presented as a picture book for all ages. Attack! Boss! Cheat Code! A Gamer's ABC is an indispensable guide, a lively look at the language of video games that might actually bridge the gap between game-obsessed kids and their often-perplexed parents.
If you can decipher the following sentence, you don't need this book:
"This open beta game is in third-person but first-person is unlockable if you know the cheat code or install your own mod, but either way, for the best attack on the boss on this level, try to grab that power-up!"
Almost any 9-year old could translate for you but if you don't have access to one, try this book instead.
Video games are the dominant form of pop culture today, a $75 billion industry worldwide, and an inescapable part of modern living. Don't be left out! A quick perusal of Attack! Boss! Cheat Code! is all you need to get in the game. Brilliantly colorful illustrations by video game artist Joey Spiotto vividly embody the terminology of video games, bringing the world of video games to life. Lucid definitions make terms clear and understandable, even for non-players.
Presented as an alphabet, Attack! Boss! Cheat Code! is also an entertaining visual history and glossary of gaming, providing a solid understanding of terms that have made their way into everyday language, from to "mod" to "RPG."

About Rhyme Schemer: 

Kevin has a bad attitude. He's the one who laughs when you trip and fall. In fact, he may have been the one who tripped you in the first place. He has a real knack for rubbing people the wrong way—and he's even figured out a secret way to do it with poems. But what happens when the tables are turned and he is the one getting picked on? Rhyme Schemer is a touching middle-grade novel in verse about one seventh-grader's journey from bully-er to bully-ee, as he learns about friendship, family, and the influence that words can have on your life.

---

In order to have anything signed at a BookPeople event, a copy of the event book must be purchased from BookPeople. If you purchase your book from BookPeople in advance of the event, please save your receipt and present it at the event.

Thank you for supporting Chris Barton, Kari Anne Holt, & your local independent bookstore!
Event date:
Saturday, November 1, 2014 - 2:00pm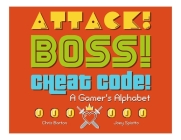 $14.95
ISBN: 9781576877012
Availability: Out of Stock; Usually Arrives in 2-5 Days
Published: POW! - October 14th, 2014
---
$15.99
ISBN: 9781452127002
Availability: Out of Stock; Usually Arrives in 2-5 Days
Published: Chronicle Books - October 14th, 2014
---