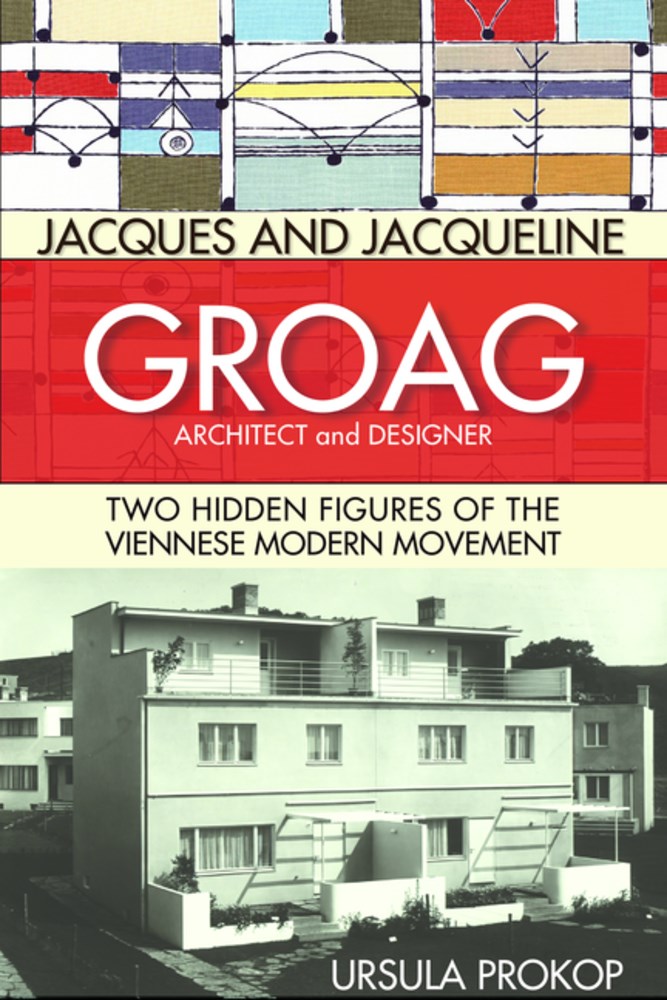 Thursday, October 24 at 7 PM
Speaker
CHRISTOPHER LONG
discussing
Jacques and Jacqueline Groag: Two Hidden Figures of the Viennese Modern Movement
---
ABOUT JACQUES AND JACQUELINE GROAG
The first book-length exploration of two pioneering Jewish designers of the Viennese Modern Movement, exiled in Britain after Nazi-occupation.

Prokop's meticulous history restores Jacques and Jacqueline Groag to their rightful places in the pantheon of Viennese Modernists. Prokop explores their individual careers in Vienna and Czechoslovakia, their early collaborations in the 1930s, their lives as Jewish émigrés, and the couple's unique contributions in Britain for postwar exhibitions, monuments, furniture and textile design, even a dress for future-queen Elizabeth II. Full color edition, supported by a grant from the Graham Foundation for Advanced Studies in the Fine Arts.
---
ABOUT CHRISTOPHER LONG
Christopher Long studied at the universities of Graz, Munich, and Vienna, and he received his Ph.D. at the University of Texas at Austin in 1993. From 1994 to 1995, he taught at the Central European University in Prague. His interests center on modern architectural history, with a particular emphasis on Central Europe between 1880 and the present. Trained in history rather than in architecture, his approach borrows from cultural and intellectual history, as well as political and economic history. He has studied questions of cultural representation in architecture, the larger ideological context of late nineteenth- and early twentieth-century architectural theory, and the development of architectural education. Professor Long's interests also include modern design in Austria, the Czech lands, and the United States. He has worked on several exhibitions and publishes widely on a diverse range of subjects.
---
To get a book signed at one of our events, a copy of the event book must be purchased from BookPeople. By purchasing a book from BookPeople, you are not only supporting a local, independent business, but you are also showing publishers that they should continue sending authors to BookPeople.
If you cannot attend the event and would like to order a signed copy of the book, add the book to your cart and put SIGNED COPY in the comments field at checkout. We ship all over the world!
Thank you for supporting

Christopher Long

and your local independent bookstore!