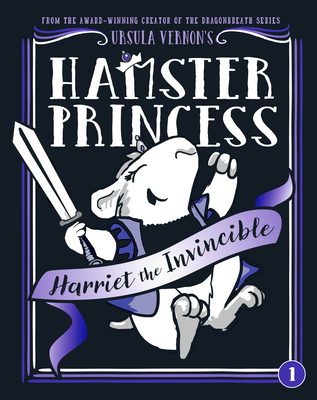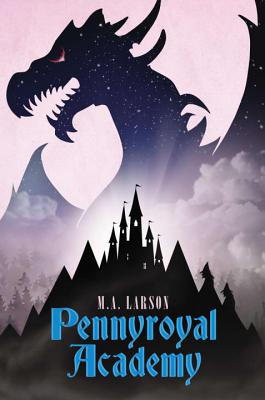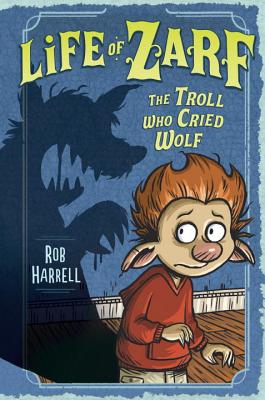 Monday, October 5 at 7PM
Once Upon a Chapter Middle Readers Book Tour featuring:
URSULA VERNON, M.A. LARSON, AND ROB HARRELL
speaking & signing
Harriet the Invincible (Vernon)
Pennyroyal Academy (Larson)
Life of Zarf: The Troll Who Cried Wolf (Harrell)
---
Calling all fans of chapter books and fairytales! Join us tonight as three of our favorite authors bring us their latest middle grade tales, all of which offer a modern twist on the classics. Bring your young readers down for a fun, fabulous night with Ursula Vernon, M. A. Larson and Rob Harrell!
---
ABOUT URSULA VERNON
Ursula Vernon is the creator of the hit comic-hybrid series, Dragonbreath, and the author of a middle-grade novel, Castle Hangnail. Her new series, Hamster Princess, launches on August 18th with the release of Harriet the Invincible, a spin on the classic fairytale Sleeping Beauty that is illustrated in the same style as Ursula's Dragonbreath books. A full-time author and illustrator whose work has won a Hugo award and been nominated for an Eisner, Ursula lives with her husband in Pittsboro, North Carolina.
---
ABOUT HARRIET THE INVINCIBLE
Sleeping Beauty gets a feisty, furry twist in this hilarious new comic series from the creator of Dragonbreath.
Harriet Hamsterbone is not your typical princess. She may be quite stunning in the rodent realm (you'll have to trust her on this one), but she is not so great at trailing around the palace looking ethereal or sighing a lot. She finds the royal life rather . . . dull. One day, though, Harriet's parents tell her of the curse that a rat placed on her at birth, dooming her to prick her finger on a hamster wheel when she's twelve and fall into a deep sleep. For Harriet, this is the "most" wonderful news: It means she's invincible until she's twelve After all, no good curse goes to waste. And so begins a grand life of adventure with her trusty riding quail, Mumfrey...until her twelfth birthday arrives and the curse manifests in a most unexpected way.
Perfect for fans of Babymouse and Chris Colfer's Land of Stories, this laugh-out-loud new comic hybrid series will turn everything you thought you knew about princesses on its head.
---
ABOUT M.A. LARSON
M.A. Larson is a film and television writer who lives with his wife, daughter, and two dogs in a canyon in California. Larson has written for Cartoon Network, Disney Channel, Disney XD, Disney UK, Discovery Kids Channel, The Hub, and Nickelodeon. As a writer on the cult sensation "My Little Pony: Friendship is Magic", he has been a guest at "brony" fan conventions from Paris, France to Dallas, Texas. Pennyroyal Academy, his critically-acclaimed debut novel, is set in the same world as Grimms' Fairytales, and has already been optioned for film with Reese Witherspoon attached to produce.
---
ABOUT PENNYROYAL ACADEMY
Pennyroyal Academy: Seeking bold, courageous youths to become tomorrow's princesses and knights... Come one, come all!
A girl from the forest arrives in a bustling kingdom with no name and no idea why she is there, only to find herself at the center of a world at war. She enlists at Pennyroyal Academy, where princesses and knights are trained to battle the two great menaces of the day: witches and dragons. There, given the name "Evie", she must endure a harsh training regimen under the steel glare of her Fairy Drillsergeant, while also navigating an entirely new world of friends and enemies. As Evie learns what it truly means to be a princess, she realizes surprising things about herself and her family, about human compassion and inhuman cruelty. And with the witch forces moving nearer, she discovers that the war between princesses and witches is much more personal than she could ever have imagined.
Set in Grimm's fairytale world, M.A. Larson's Pennyroyal Academy masterfully combines adventure, humor, and magical mischief.
---
ABOUT ROB HARRELL
Rob Harrell writes and draws the long-running daily comic strip Adam@Home, which appears in more than 140 papers worldwide. He also created and drew the internationally syndicated comic strip Big Top until 2007. In addition to cartooning and illustration, Harrell is an accomplished fine artist. His figurative paintings have been shown around the country, including solo shows in San Francisco, Austin, and Indianapolis. Life of Zarf: The Troll Who Cried Wolf is the second in a new comic hybrid series that Booklist called "A Wimpy Kid format with a fairy-tale twist…Bound to be a hit."
---
ABOUT LIFE OF ZARF: THE TROLL WHO CRIED WOLF
Fractured fairy tales meet modern day middle school in book two of this funny series for fans of Shrek and Timmy Failure.
Even after rescuing the king from deadly Snuffweasels, Zarf is scum on the bottom rung of the middle school social ladder. After all, he is still a troll. But at least he still has his two best friends, Kevin and Chester . . . until Kevin disappears, that is. Now Zarf is at an all-time low. It seems a band of wolves are seeking revenge for the constant disgrace they've suffered over the years, and Little Red Ridinghood's kid might be next on their list.Now it's up to Zarf to crank out a solution from that troll brain of his, and save his best friend before it's too late.
Award-winning comic creator Rob Harrell has middle-grade humor mastered. This second book in his Life of Zarf series is packed with even more witty one-liners and clever twists on classic folk and fairytales.
---
Thank you for supporting Ursula Vernon, M.A. Larson, Rob Harrell, and your local independent bookstore!