PANACHE DESAI - You Are Enough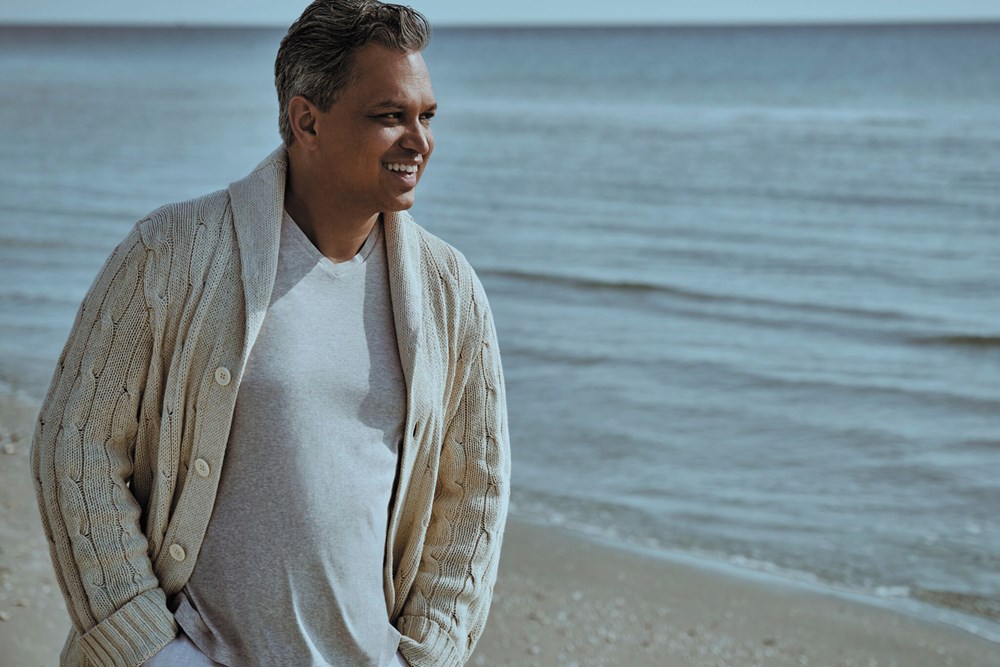 Monday, March 2 at 7PM
Author
PANACHE DESAI
speaking & signing
You Are Enough
---
EVENT & TICKET GUIDELINES
The speaking portion of this event is free & open to the public.
Tickets are required to join the signing line.
Tickets are only available with the purchase of a copy of You Are Enough from BookPeople.
Books & tickets are now available to pre-order. Purchasing a book online automatically assigns you a ticket for the signing. There is no separate "ticket" item to add to your cart.
Tickets are lettered. The line for the signing will form according to ticket letter after the author speaks.
Keep checking this page for further guidelines as the event date approaches.
---
ABOUT YOU ARE ENOUGH
A spiritual thought-leader and featured guest on Oprah's SuperSoul Sunday helps us learn to quiet fear and anxiety and discover the powerful wholeness that exists within us all in this inspiring and affirmative guide.
Achieving equilibrium in today's age of anxiety can seem like a near-impossible—even frivolous—task. Panache Desai offers a refreshing, surprisingly unusual approach to meet the challenges of the modern moment and heal the fractured self it produces.
For Desai, the soul—whole, unbroken, at peace, and one with the life source—isn't a destination. It already exists within each of us, just waiting to be revealed. It is not something we have to work to develop—it is our birthright. And when we are in union with our soul, we experience a personal evolution that not only illuminates our individual cosmic purpose but helps us to engage the sense of purpose and presence necessary to remake the world itself.
You Are Enough offers a straightforward, non-judgmental, and approachable process of revealing the soul, of coming into alignment and harmony with our true selves. Combining personal narrative, clear and inspiring philosophy, and prescriptive practices, it reveals that the way through is the way in—that the way through fear, self-doubt, and anxiety is accepting and embracing dissonance and emotional and psychological blockages, so that we can approach our lives and the world from a perspective that understands our fears are not who we are. Desai's goal is simple: to guide readers through radical self-acceptance toward a life of ultimate peace and fulfillment.
Beautifully designed, this enlightening volume by a fresh voice shows us that while life may have caused us to forget our power, potential, light, and love, they are always there, just waiting to be discovered.
---
ABOUT PANACHE DESAI
Panache Desai is a bestselling author, thought leader, and life catalyst whose loving, compassionate presence and unique power of insight have transformed countless individuals, organizations, and companies. Through energetic transformation, Panache helps people break free from suffering and limitation on every level, fostering a deeper understanding of who they are, and guiding them into greater states of connection, collaboration, and love.
---
To get a book signed at one of our events, a copy of the event book must be purchased from BookPeople. By purchasing a book from BookPeople, you are not only supporting a local, independent business, but you are also showing publishers that they should continue sending authors to BookPeople.
If you cannot attend the event and would like to order a signed copy of the book, add the book to your cart and put SIGNED COPY in the comments field at checkout. We ship all over the world!
Thank you for supporting Panache Desai and your local independent bookstore!
Event date:
Monday, March 2, 2020 - 7:00pm

$25.99
ISBN: 9780062932570
Availability: On Our Shelves Now
Published: HarperOne - February 25th, 2020
---