Picture Book Celebration with CARMEN OLIVER, KATHI APPELT, VARSHA BAJAJ
Saturday, August 10 at 2 PM
Authors
CARMEN OLIVER, KATHI APPELT, and VARSHA BAJAJ
speaking & signing
Bears Make the Best Math Buddies, Max...Attacks, and The Home Builders
We invite you to bring new or gently used kids books to donate to BookSpring!
---
ABOUT BEARS MAKE THE BEST MATH BUDDIES
Adelaide and Bear have tackled reading together, and now they are tackling math. Adelaide stands up for her best friend and his many talents, but will she convince her teacher to let Bear be her math buddy?
ABOUT CARMEN OLIVER
Carmen Oliver founded the Booking Biz, an agency devoted to bringing award-winning children's authors and illustrators to schools, libraries, and special events. She blogs regularly for ReaderKidz, a website that provides teachers, librarians, and parents with the resources and inspiration to foster a love of reading in kids, K-5, and judges children's writing contents for the Texas Book Festival and Austin Family magazine. Bears Make the Best Reading Buddies is her debut picture book. Carmen grew up in Canada and now lives in Texas with her family.
---
ABOUT MAX...ATTACKS
Max is a cat. He attacks. From socks to strings to many a fish, attacking, for Max, is most de-lish. But how many of these things can he actually catch? Well, let's just say it's no even match.
ABOUT KATHI APPELT
Kathi Appelt is the author of the Newbery Honoree, National Book Award finalist, PEN USA Literary Award–winning, and bestselling The Underneath as well as the National Book Award finalist The True Blue Scouts of Sugar Man Swamp, Maybe a Fox (with Alison McGhee), Keeper, and many picture books including Counting Crows and Max Attacks. She has two grown children and lives in College Station, Texas, with her husband.
---
ABOUT THE HOME BUILDERS
Welcome to a serene woodland where lots of expectant animal parents are in their "nesting" phase—that is, busy preparing safe, cozy homes for their growing families. As they dig, tunnel, gnaw, and gather, they create dens, burrows, lodges, and, of course, nests. Soon the woods are full of new little ones peeping, crawling, romping, and snuggling—and with artwork so gorgeous that it feels like an invitation into the scenery it's depicting, readers will be eager to join them in their beautiful home.
ABOUT VARSHA BAJAJ
Varsha Bajaj also wrote This Is Our Baby, Born Today, a Bank Street Best Book. She grew up in Mumbai, India, and when she came to the United States to obtain her master's degree, her adjustment to the country was aided by her awareness of the culture through books. In addition to her previous picture books, she wrote the middle-grade novel Abby Spencer Goes to Bollywood, which was shortlisted for the Cybils Award and included on the Spirit of Texas Reading Program. She lives in Houston, Texas.
---
To get a book signed at one of our events, a copy of the event book must be purchased from BookPeople. By purchasing a book from BookPeople, you are not only supporting a local, independent business, but you are also showing publishers that they should continue sending authors to BookPeople.
If you cannot attend the event and would like to order a signed copy of the book, add the book to your cart and put SIGNED COPY in the comments field at checkout. We ship all over the world!
Thank you for supporting Carmen Oliver, Kathi Appelt, and Varsha Bajaj and your local independent bookstore!
Event date:
Saturday, August 10, 2019 - 2:00pm

$17.99
ISBN: 9780399166853
Availability: On Our Shelves Now
Published: Nancy Paulsen Books - February 12th, 2019
---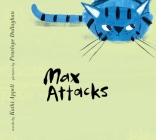 $17.99
ISBN: 9781481451468
Availability: On Our Shelves Now
Published: Atheneum/Caitlyn Dlouhy Books - June 11th, 2019
---

$17.95
ISBN: 9781684460793
Availability: On Our Shelves Now
Published: Capstone Editions - July 1st, 2019
---