Off Site: BRIAN SELZNICK - The Marvels @ Westlake Performing Arts Center
An Evening With
BRIAN SELZNICK
Bestselling Author of The Invention of Hugo Cabret
at Westlake Performing Arts Center
In Celebration of Selznick's New Novel,
The Marvels
***ATTENTION***
Online sales for this item will end at 7pm CST Friday, October 23rd.
Tickets will still be available to purchase in person at BookPeople until 12pm CST Saturday, October 24th.
---
You are cordially invited to an evening of marvelous mischief, spectacular storytelling, and feats of bookish brilliance heretofore unseen in the city of Austin! Brian Selznick, bestselling author and illustrator of Wonderstruck and The Invention of Hugo Cabret, will take the stage at Westlake Performing Arts Center to present his latest creation, The Marvels. With the magic of Topher Bradfield, BookPeople's Literary Camp Director and Master of Ceremonies, and the talent of a troupe of artists, actors and assorted other inventors, we will transform the theater into a land of adventure and imagination. Crashing waves! A mysterious shipwreck! A time-traveling photobooth! Many wonders await! Of course, our dramatic scenes are only a prelude to Mr. Selznick himself, who will share his new work with us and sign copies of The Marvels for attendees.
---
TICKET INFORMATION
Tickets are required to attend this event and are only available to purchase from BookPeople.


Two types of tickets are available:
Book & Seat Tickets - $39.99
Seat Only Tickets - $20.00

Brian Selznick will sign books at this event. Letters for the signing line will be distributed on a first come, first serve basis at Westlake the evening of the event.

Westlake Performing Arts Center is located at 4100 Westbank Drive, Austin, Texas 78746.
Questions? Email online (at) bookpeople.com.
---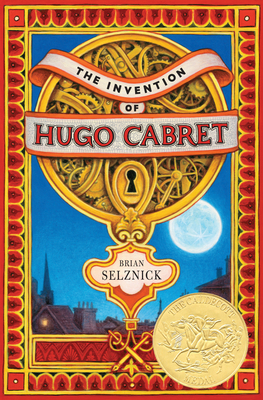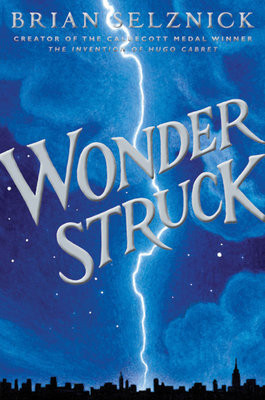 ---
ABOUT THE MARVELS
Two seemingly unrelated stories-one in words, the other in pictures-come together with spellbinding synergy! The illustrated story begins in 1766 with Billy Marvel, the lone survivor of a shipwreck, and charts the adventures of his family of actors over five generations. The prose story opens in 1990 and follows Joseph, who has run away from school to an estranged uncle's puzzling house in London, where he, along with the reader, must piece together many mysteries. How the picture and word stories intersect will leave readers marveling over Selznick's storytelling prowess. Filled with mystery, vibrant characters, surprise twists, and heartrending beauty, and featuring Selznick's most arresting art to date, The Marvels is a moving tribute to the power of story.
ABOUT BRIAN SELZNICK
Brian Selznick​is the Caldecott Medal­winning author and illustrator of the #1 New York Times bestsellers Wonderstruck and The Invention of Hugo Cabret which was adapted into Martin Scorsese's Oscar­winning movie Hugo. Selznick's books have garnered countless accolades worldwide, and have been translated into more than 35 languages. He has previously worked as a set designer, independent bookseller, and a puppeteer. He lives in La Jolla, California, and Brooklyn, New York.
Event date:
Saturday, October 24, 2015 - 6:00pm
Event address:
Westlake Performing Arts Center
4100 Westbank Drive
Austin, TX 78746