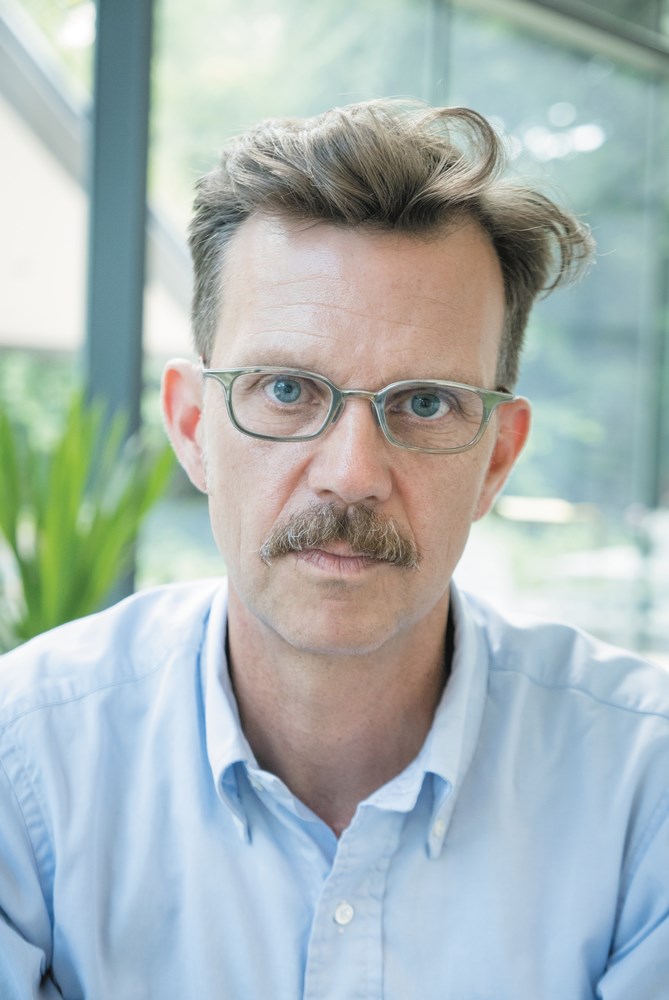 VIRTUAL EVENT
Wednesday, August 12 at 7PM CDT
Author
CHRISTOPHER BROWN
discussing
Failed State
In conversation with Cory Doctorow
This event will be broadcast live via Zoom
Order now and request a signed, personalized copy of Failed State
or a signed copy of Little Brother & Homeland
---
EVENT GUIDELINES
Digital Doors Open at 6:45PM CDT
Event Begins at 7:00PM CDT

NOTE: Because this is a virtual event that will be hosted on Zoom, you will need access to a computer or other device that is capable of accessing and sufficient Internet access. If you have not used Zoom before, you may consider referencing Getting Started with Zoom.
---
ABOUT FAILED STATE
In this second dystopian legal thriller from the author of the acclaimed The Rule of Capture and Tropic of Kansas, defense lawyer Donny Kimoe juggles two intertwined cases whose outcomes will determine the course of America's future—and his own.
In the aftermath of a second American revolution, peace rests on a fragile truce. Though the ruling regime has been deposed, the former dictator president has vanished, escaping justice. Some believe he is dead; others fear he is in hiding, gathering forces to make a comeback. As the political leadership in Washington works to rewrite laws and restore order, Donny Kimoe seeks justice. He intends to settle scores—and win lawsuits—over what happened when civil war tore the country apart.
Donny isn't the only one looking to right the wrongs of the past. The rebels he once defended are now exacting their own kind of justice. Amid the flooded ruins of New Orleans, they are building their idea of utopia—which includes kidnapping their defeated adversaries who got rich destroying the country and trying them for their crimes. One of their hostages is the daughter of an old colleague turned enemy who wants Donny to defend her. If Donny fails, the companies allied with his former friend will send their mercenaries to save her and retake the city—breaking the fragile truce and dragging the country back into violence. But if Donny takes the case, he risks blowing the trial for his most dangerous client—and being tried by his former clients for his own crimes against the revolution.
To save the future, Donny has to gamble his own. The only way out is to find the evidence that will get both sides back to the table, bring the feud to an end, and secure a more lasting peace. To do that, Donny must take even greater risks—and break his own moral code—by betraying his clients' secrets. Including one explosive secret hidden in the ruins, the discovery of which could extinguish the last hope for a better tomorrow—or, if Donny plays it right, keep it burning.
---
ABOUT CHRISTOPHER BROWN
Christopher Brown is the Campbell and World Fantasy Award-nominated author of Rule of Captureand Tropic of Kansas. He lives in Austin, Texas.
ABOUT CORY DOCTOROW
Cory Doctorow is a regular contributor to the Guardian, Locus, and many other publications. His award-winning novel Little Brother was a New York Times bestseller, as is its sequel, Homeland. His novella collection Radicalized was a CBC Best Fiction of 2019 selection. He lives with his family in Los Angeles.
---
By purchasing a book from BookPeople, you are not only supporting a local, independent business, but you are also showing publishers that they should continue sending authors to BookPeople.
Thank you for supporting

Christopher Brown

,

Cory Doctorow

, and your local independent bookstore!