YA Halloween Horror! - GENA SHOWALTER, AMY LUKAVICS, KADY CROSS
Wednesday, October 28 at 7PM
YA Halloween Horror
GENA SHOWALTER, AMY LUKAVICS, KADY CROSS
speaking & signing
Alice in Zombieland, Daughters Unto Devils,
Sisters of Blood and Spirit
Come in costume and be entered to win a TERRIFYING
(but actually really pretty cool) prize!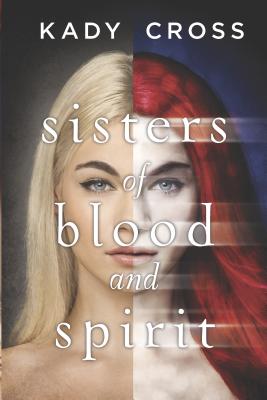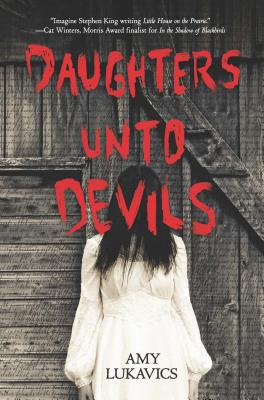 ***ATTENTION****
Online orders for these titles will end at 3pm CST Wednesday, October 27th. These titles will be available to purchase in the store before and during the event with the authors. Online sales will resume at 9am CST Thursday, October 29th. Signed copies of this title will then be available on a first come first serve basis.
---
Be afraid... Be very afraid... Three authors of terrifying, spine-tingling, soul-shivering Young Adult novels descend upon our second floor this evening for a night of Halloween Horrors. Come dressed as your scariest best - there will be a prize for best costume! Ghoulish treats await as Gena Showalter (Alice in Zombieland), Amy Lukavics (Daughters Unto Devils) and Kady Cross (Sisters of Blood and Spirit) summon the spirits lurking on their pages. Be here! If you dare....
---
ABOUT ALICE IN ZOMBIELAND
She won't rest until she's sent every walking corpse back to its grave. Forever.
Had anyone told Alice Bell that her entire life would change course between one heartbeat and the next, she would have laughed. But that's all it took. One heartbeat. A blink, a breath, a second, and everything she knew and loved was gone. Her father was right. The monsters are real. To avenge her family, Ali must learn to fight the undead. To survive, she must learn to trust the baddest of the bad boys, Cole Holland. But Cole has secrets of his own, and if Ali isn't careful, those secrets might just prove to be more dangerous than the zombies.
---
ABOUT GENA SHOWALTER
GENA SHOWALTER is the New York Times and USA Today bestselling author of novels including The Lords of the Underworld series. She writes in a thrilling blend of genres: paranormal and contemporary romances, cutting edge young adult novels, and urban fantasy. She lives in the South with her family and three slobbery English bulldogs.
---
ABOUT DAUGHTERS UNTO DEVILS
When sixteen-year-old Amanda Verner's family decides to move from their small mountain cabin to the vast prairie, she hopes it is her chance for a fresh start. She can leave behind the memory of the past winter; of her sickly ma giving birth to a baby sister who cries endlessly; of the terrifying visions she saw as her sanity began to slip, the victim of cabin fever; and most of all, the memories of the boy she has been secretly meeting with as a distraction from her pain. The boy whose baby she now carries.
When the Verners arrive at their new home, a large cabin abandoned by its previous owners, they discover the inside covered in blood. And as the days pass, it is obvious to Amanda that something isn't right on the prairie. She's heard stories of lands being tainted by evil, of men losing their minds and killing their families, and there is something strange about the doctor and his son who live in the woods on the edge of the prairie. But with the guilt and shame of her sins weighing on her, Amanda can't be sure if the true evil lies in the land, or deep within her soul.
---
ABOUT AMY LUKAVICS
Amy Lukavics lurks within the pine-topped mountains of Arizona, along with her husband and two precious squidlings. When she isn't reading or writing creepy stories, she enjoys cooking, crafting, and playing video games. Daughters Unto Devils is her debut novel.
---
ABOUT SISTERS OF BLOOD AND SPIRIT
Wren Noble is dead--she was born that way. Vibrant, unlike other dead things, she craves those rare moments when her twin sister allows her to step inside her body and experience the world of the living.
Lark Noble is alive but often feels she belongs in the muted Shadow Lands--the realm of the dead. Known as the crazy girl who talks to her dead sister, she doesn't exactly fit in with the living, though a recent suicide attempt and time in a psych ward have proved to her she's not ready to join her sister in the afterlife.
Now the guy who saved Lark's life needs her to repay the favor. He and his friends have been marked for death by the malevolent spirit of a vicious and long-dead serial killer, and the twins--who should know better than to mess with the dead--may be their only hope of staying alive.
---
ABOUT KADY CROSS
Kate began her career as Kathryn Smith, writing best-selling, award-winning historical and paranormal romances. Then, needing a bit of a break from straight historicals, she became Kady Cross, author of The Steampunk Chronicles from Harlequin Teen. This award-winning series led to The Clockwork Agents — steampunk romances for Signet Eclipse under the name Kate Cross. Finally, a new career in Dark Fantasy led to The Immortal Empire series for Orbit, written as Kate Locke.
Regardless of what name she goes by, Kate loves stories that put character first, and enjoys exploring ever side of the people she creates — even if it makes them less likeable.
An up-rooted Canadian, Kate lives in Connecticut with her husband, Steve and their pride of cats. When not writing, she enjoys reading, movies, makeup and poking around abandoned asylums.
---
Thank you for supporting Gena Showalter, Amy Lukavics, Kady Cross and your local independent bookstore!
Event date:
Wednesday, October 28, 2015 - 7:00pm

$9.99
ISBN: 9780373210893
Availability: Out of Stock; Usually Arrives in 2-5 Days
Published: Harlequin Teen - August 27th, 2013
---

$17.99
ISBN: 9780373211586
Availability: Out of Stock; Usually Arrives in 2-5 Days
Published: Harlequin Teen - September 29th, 2015
---

Email or call for price
ISBN: 9780373211487
Availability: Hard to Find
Published: Harlequin Teen - March 31st, 2015
---