Pictured is just an example of the gift bundle. Please note: magic set styles are chosen at random based on availability. Unfortunately, we are unable to make substitutions.
Each box contains:
L'il Devil's Trick of the Day prank set
Magic Rabbit magic trick kit
Chicken Flingers
Silly Putty
Suitable for Ages 6+
(Flat rate $10 shipping cost for contiguous United States)

Add a book to your bundle!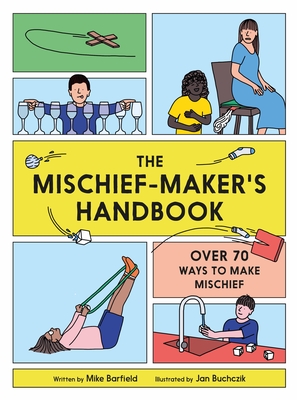 We think The Mischief Maker's Handbook is a great fit for this bundle! Want to add it to yours? Check the box "Add a book to this bundle" (above) and we'll include it in your package!
About the book:
Learn how to make mischief with this hilarious, fully illustrated handbook. Clear step-by-step activities and annotated diagrams will transform you into the mischief-maker that you've always wanted to be. From turning your body into an orchestra, to making invisible ink and rubber band catapults, it's all covered in this comprehensive guide. Its chapters include: Make a Fake, Flying Things and Flinging Things, Sneaky Science, Noisy Toys, Busy Bodies, Mad Magic, and Champion Challenges.