Signed, Personalized Copies of NOVA THE STAR EATER!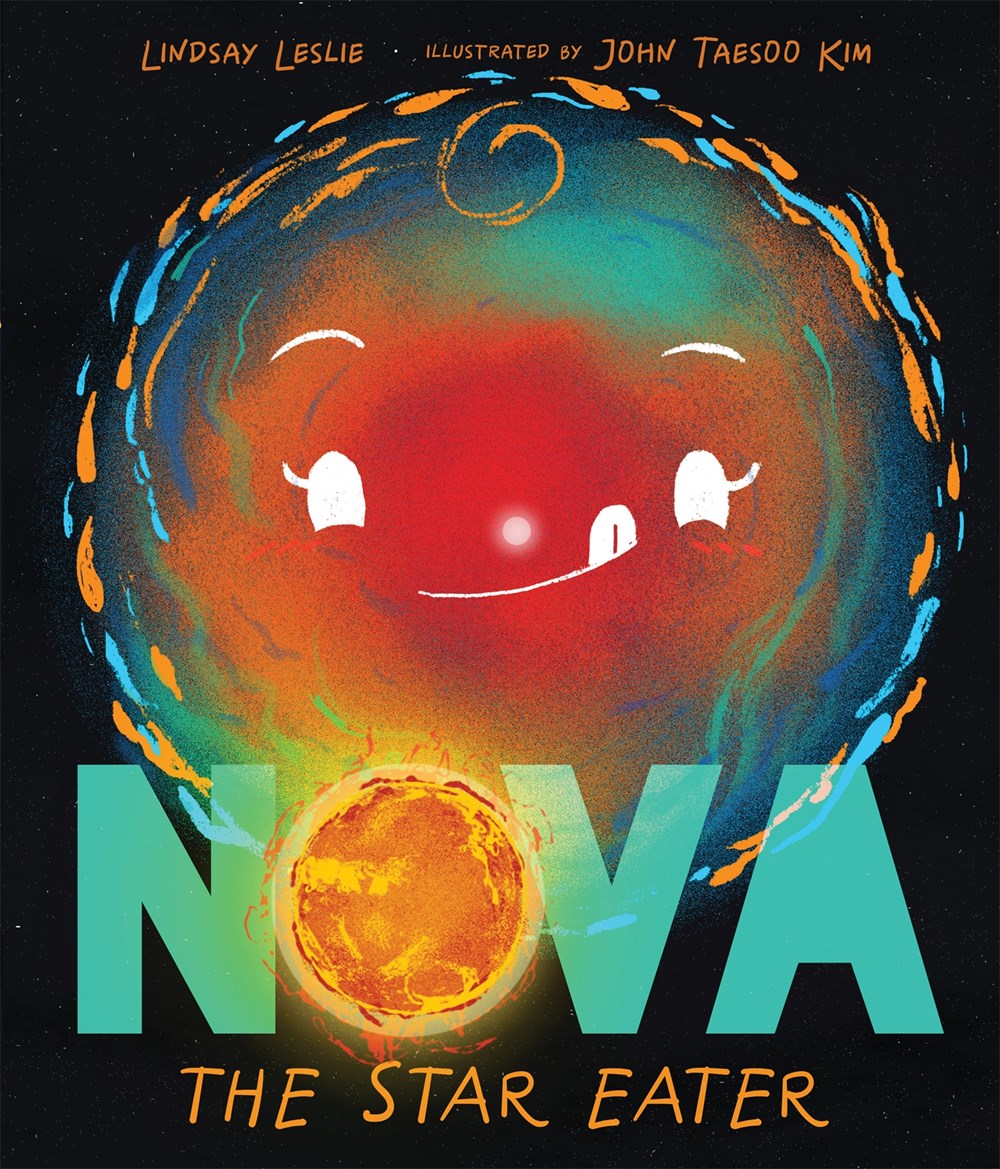 We're proud to offer signed,
personalized copies of
Lindsay Leslie's new book:
Nova the Star Eater
---
To order your signed, personalized copy:
Place the book(s) in your shopping cart.

In the comments field at checkout, indicate the name of the person you'd like the book signed to. You can even include a brief message for Lindsay Leslie to inscribe!

Complete checkout.
---
ABOUT NOVA THE STAR EATER
A stellar tale of explosive proportions with sun-filled facts and giggle-inducing fun
Nova has a big appetite for stars, so when she decides to gobble up Earth's Sun, panic erupts around the globe. Earth needs its Sun to survive! How will it get it back from Nova? One bright little girl just might have a solution. Sparkling with humor and interstellar adventure, this story showcases creative problem-solving and a subtle reminder to not eat someone else's food—or stars—without asking first.

Expressive illustrations add excitement and silliness to Earth's predicament, while a mix of the fantastical and factual provides a fun way to learn just how important our Sun is. A laugh-out-loud space adventure full of gas…and heart.
---
ABOUT LINDSAY LESLIE
Lindsay Leslie, author of This Book Is Spineless (Page Street Kids, 2019), has been in awe of space since she was a kid. She graduated from the University of Texas and has more than fifteen years of writing experience in marketing and public relations. Her blog reviews picture books and pairs them with fitting pie recipes. She lives with her husband and two boys in Austin, Texas.

$17.99
ISBN: 9781624146930
Availability: On Our Shelves Now
Published: Page Street Kids - May 21st, 2019
---