The Austin American-Statesman Selects.....
BookPeople is proud to partner with the Austin American-Statesman for their monthly Statesman Selects program. Each month, BookPeople will highlight the Statesman's top recommended read for Austin. November's pick is Agency by William Gibson. The author will be in-store on Saturday, January 25th. More details can be found here.
Agency by William Gibson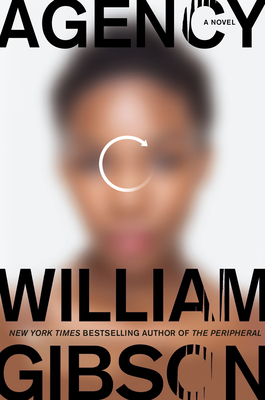 ---
ABOUT THE AUTHOR
William Gibson's first novel, Neuromancer, won the Hugo Award, the Nebula Award, and the Philip K. Dick Award. He is also the New York Times bestselling author of Count Zero, Burning Chrome, Mona Lisa Overdrive, Virtual Light, Idoru, All Tomorrow's Parties, Pattern Recognition, Spook Country, Zero History, Distrust That Particular Flavor, and The Peripheral. He lives in Vancouver, British Columbia, with his wife.
---
ABOUT AGENCY
"One of the most visionary, original, and quietly influential writers currently working" (The Boston Globe) returns with a sequel to the New York Times bestselling The Peripheral.

Verity Jane, gifted app-whisperer, has been out of work since her exit from a brief but problematic relationship with a Silicon Valley billionaire. Then she signs the wordy NDA of a dodgy San Francisco start-up, becoming the beta tester for their latest product: a digital assistant, accessed through a pair of ordinary-looking glasses. "Eunice," the disarmingly human AI in the glasses, soon manifests a face, a fragmentary past, and an unnervingly canny grasp of combat strategy. Verity, realizing that her cryptic new employers don't yet know this, instinctively decides that it's best they don't.

Meanwhile, a century ahead, in London, in a different timeline entirely, Wilf Netherton works amid plutocrats and plunderers, survivors of the slow and steady apocalypse known as the jackpot. His employer, the enigmatic Ainsley Lowbeer, can look into alternate pasts and nudge their ultimate directions. Verity and Eunice have become her current project.

Wilf can see what Verity and Eunice can't: their own version of the jackpot, just around the corner. And something else too: the roles they both may play in it.

$28.00
ISBN: 9781101986936
Availability: Coming Soon - Available for Pre-Order Now
Published: Berkley - January 21st, 2020
---